Bartlett Bulletin

Drug Trends 2018: South County Town Hall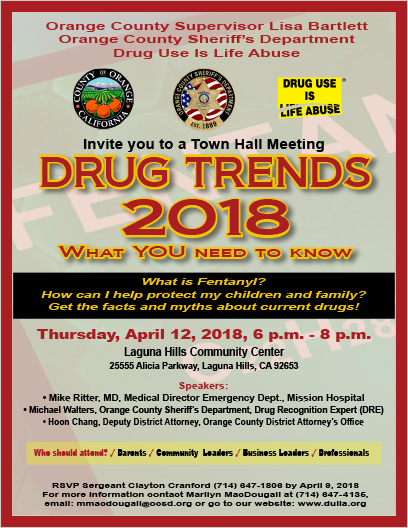 Click on the image above to view a PDF version.

11th Annual South County Senior Summit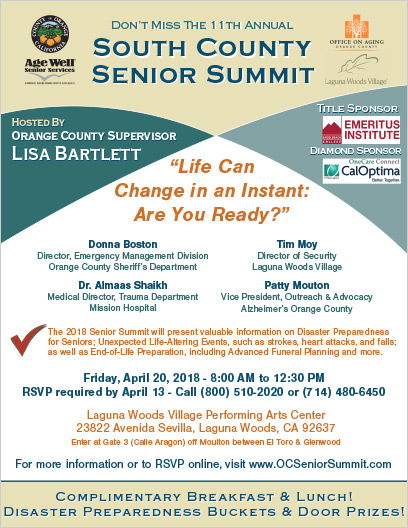 Click on the image above to view a PDF version.


Fifth District Highlights

Completion of I-5 South County Improvements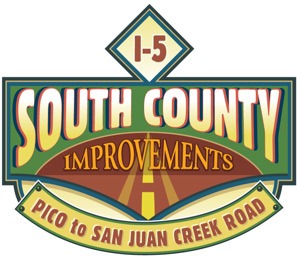 Last week, transportation leaders and elected officials marked the completion of a $230 million improvement project that relieves traffic congestion and enhances safety for tens of thousands of daily commuters traveling Interstate 5 through San Clemente, San Juan Capistrano and Dana Point.

The improvement project, led by the Orange County Transportation Authority in partnership with Caltrans, adds nearly 6 miles of carpool lanes in each direction between Avenida Pico in San Clemente and San Juan Creek Road in San Juan Capistrano.

The project also improved freeway on-ramps and off-ramps, enhanced safety by improving the southbound freeway curve near Pacific Coast Highway, and reconstructed the Avenida Pico interchange.

That stretch of the I-5 is traveled by nearly 250,000 drivers each day and had been a notorious traffic bottleneck during rush hours and on weekends, when drivers traveled through the area to and from San Diego County.

The new carpool lanes create a continuous number of lanes – four general purpose and one carpool – in each direction, eliminating the need for vehicles to merge and weave.

While the bulk of the work is now complete, some intermittent closures of lanes may still be necessary as crews put the finishing touches on paving and striping through the area.

Tonight there will be lane closures at the northbound I-5 from 10 pm to 5 am. For updates, please visit www.octa.net/I5South.

I would like to thank commuters for your continued patience as this Project is wrapped up.

L-R: With Senator Pat Bates, OCTA Director Lori Donchak, Caltrans Chief Deputy Director Ryan Chamberlain, OCTA CEO Darrell Johnson, OCTA Vice Chairman Tim Shaw, San Clemente Mayor Tim Brown, and Assemblyman Bill Brough.

ETWD "Water-Wise" Demonstration Garden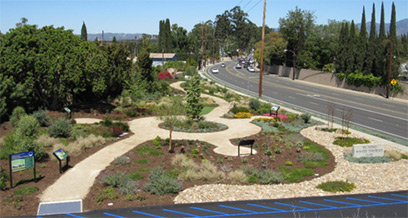 El Toro Water District's Water-Wise Demonstration Garden
El Toro Water District (ETWD) celebrated the opening of their Water-Wise Demonstration Garden on Friday, March 30, with a ceremony featuring presentations by my office and other local elected officials, water industry professionals, and a special guest appearance by Ricki the Raindrop!

The demonstration garden is located at 24251 Los Alisos Boulevard, Lake Forest, CA 92630 and is open from dawn to dusk, 365 days per year for self-guided tours.

This beautiful educational resource showcases that California Friendly©, drought-tolerant, and native plants are attractive, water-wise, available locally, and can be incorporated into any residential or commercial landscape.

Plants on display were chosen because they are suitable for our climate and are low-water-using plants. The garden utilizes a smart/weather-based irrigation controller and an efficient drip irrigation system that applies water directly to the base of the plant to penetrate the soil and roots. Water consumption is estimated to reduce by 50 percent.

Other features include mulch, decomposed granite walkways, and dry river beds, which are permeable and absorb water runoff, preventing it from entering storm drains and eventually, the ocean.

ETWD hopes this magnificent outdoor community classroom will inspire water-wise gardening and promote water conservation for years to come.

California Friendly© Landscape Training workshops are scheduled Saturday, May 19, 2018 from 9:00 a.m. to 12:00 p.m., or May 23, 2018 from 6:00 p.m. to 9:00 p.m. A Turf Removal training workshop is scheduled for June 2, 2018 from 9:00 a.m. to 12:00 p.m. Registration is required. Please visit www.etwd.com or email sseitz@etwd.com for more information.

Board Takes Action Against State of California Over Senate Bill 54 Sanctuary Law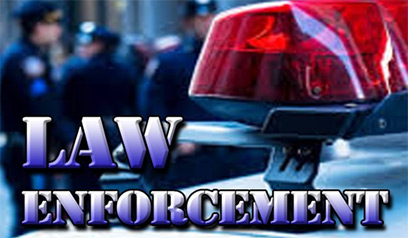 On March 27, the Board of Supervisors and I pushed for stronger County controls over undocumented immigrants with criminal backgrounds. Senate Bill 54 prohibits state and local police agencies from notifying federal officials before undocumented immigrants in their custody, and who may be subject to deportation, are released.

I have taken an oath to uphold the Constitution of the United States, not the unconstitutional actions of the State of California. By a vote of 4-0, the Board of Supervisors has set this policy for all County departments and initiated a lawsuit against the State.

Additionally, the Orange County Sheriff's Department will make publicly available inmate release dates through the existing "Who's in Jail" online database. This action will enhance communication between the Sheriff's Department and our law enforcement partners to remove dangerous offenders from our community. The decisions by the Board and the Sheriff will enhance public safety, especially for all of South Orange County.

I thank the leaders in the City of Mission Viejo who have decided to join the suit. The City of Aliso Viejo will also be considering it April 4.

For more information, please see my official statement or contact my office at (714) 834-3550.

Commitment to Collaboration on Homelessness

On March 27, the Board of Supervisors approved elimination of all feasibility studies for emergency shelters within the cities of Irvine, Huntington Beach, and Laguna Niguel. I have vowed on the public record to never begin a site selection process unless there is communication, collaboration, and consent.

My quarterly South County Homelessness Roundtable and the South County Faith Leaders Homelessness Summit, both of which were initiated by my office, are two primary examples of how regional collaboration can help address homelessness.

The Board also approved $70.5 million to further assist cities and non-profits in addressing homelessness. Cities and organizations may contact my office at (714) 834-3550 regarding the resources available to combat homelessness within their communities. As always, I remain a committed and willing partner.

We Are United to End Homelessness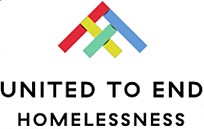 As we know all to well, homelessness has grown to crisis proportions in Orange County. To address the issue, Orange County United Way has brought together top leaders from local corporate, philanthropic, faith-based, government and non-profit sectors to launch United to End Homelessness.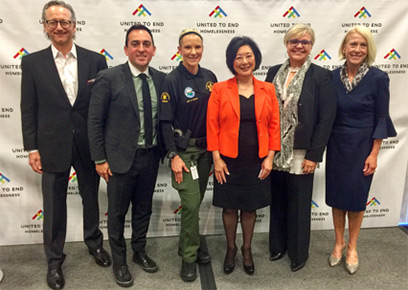 At the United to End Homelessness kickoff event at UC Irvine.
At the recent kickoff at UC Irvine, attendees heard first-hand from Santa Bob about his journey from homeless to homeless advocate and also learned about sustainable solutions to end homelessness in our community.

Please read more and sign the proclamation to #endHomelessnessOC. For more information, please click here.

Motorcycle Safety in San Juan Capistrano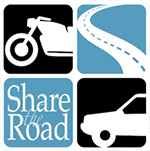 The Orange County Sheriff's Department will be conducting a specialized Motorcycle Safety Enforcement Operation Friday, April 6, in an effort to lower deaths and injuries.

Extra officers will be on duty patrolling areas in San Juan Capistrano frequented by motorcyclists and where motorcycle crashes occur. Officers will be looking for violations made by drivers and riders alike that can lead to motorcycle crashes. They will be cracking down on both those operating regular vehicles and motorcycles who are violating traffic safety laws.

Safety tips for riders – See and Be Seen:

Use your lane position to increase visibility; change lanes only when there is ample room
Match your speed to surrounding traffic
Always wear a DOT compliant helmet and brightly colored, protective clothing
Ride with lights on during daylight hours
Safety tips for drivers – Share the Road:

Look twice for motorcyclists, especially when entering the roadway, turning or changing lanes
Motorcyclist are allowed in HOV lanes unless prohibited by signage
Riders are urged to get training through the California Motorcyclist Safety Program. Information and training locations are available at http://www.californiamotorcyclist.com/ or 1-877 RIDE 411 (1-877-743-3411).

DUI Saturation Patrol in Mission Viejo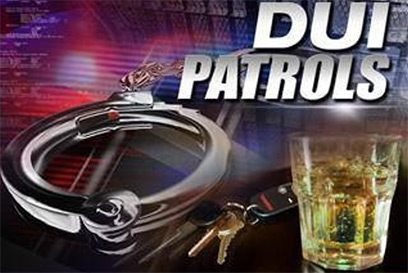 Deputies from the OC Sheriff's Department's DUI Enforcement Team will be deploying to stop and arrest alcohol and drug-impaired drivers in the Department's ongoing traffic safety campaign.

DUI Saturation Patrols will deploy Tuesday, April 10, in areas with high frequencies of DUI collisions and/or arrests in the city of Mission Viejo.

Drivers are encouraged to download the Designated Driver VIP or "DDVIP", free mobile app for Android or iPhone. The DDVIP app helps find nearby bars and restaurants that feature free incentives for the for the designated sober driver, from free non-alcoholic drinks to free appetizers and more. The feature-packed app even has social media tie-ins and a tab for the non-DD to call Uber, Lyft or Curb.

Remember, if you see a drunk driver, call 9-1-1.

OC Moves

Taxpayer Oversight Committee Recruitment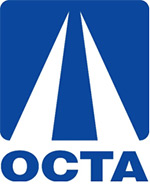 OCTA will once again be seeking qualified volunteers to serve on the OC Go Taxpayer Oversight Committee (TOC). Applications for the 2018-2021 term will be accepted March 1 through May 1, 2018 to fill four positions; one each in the First, Second, Fourth, and Fifth Supervisorial Districts.

The Taxpayer Oversight Committee (TOC) is an independent 11-member committee that monitors the Orange County Transportation Authority's (OCTA) use of revenue collected through OC GO (formerly Measure M), the county's half-cent sales tax for transportation improvements. Members of the TOC work to ensure the transportation projects specified in OC Go are built as promised.

Candidates must be at least 18 years of age and be willing to participate for a three-year term. Potential committee members should also demonstrate a history of participating in community activities and be knowledgeable about transportation.

The Grand Jurors Association of Orange County (GJAOC) Taxpayer Oversight Committee Selection Panel is currently overseeing the recruitment program, will be screening all applications, and recommending qualified potential candidates for membership.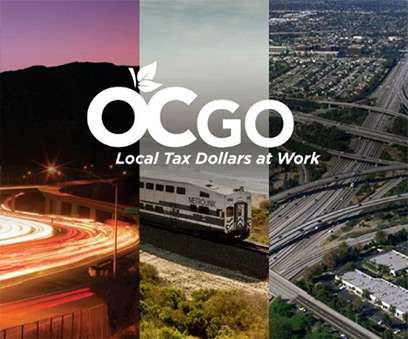 Critter Chronicles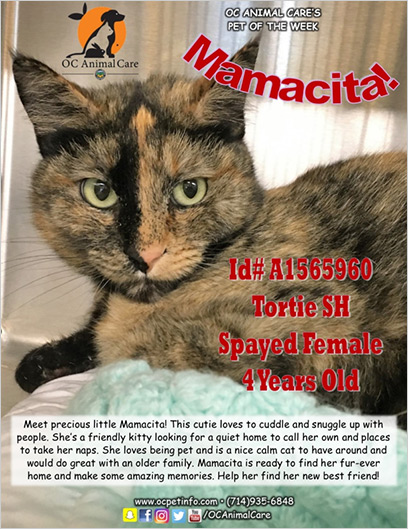 Click on the image above to view a PDF version.

OC Animal Care: Spring Fling

Join us Saturday, April 28th for OC Animal Care's Spring Fling! Adoptions are free 11 AM through 5 PM. Come find your forever friend.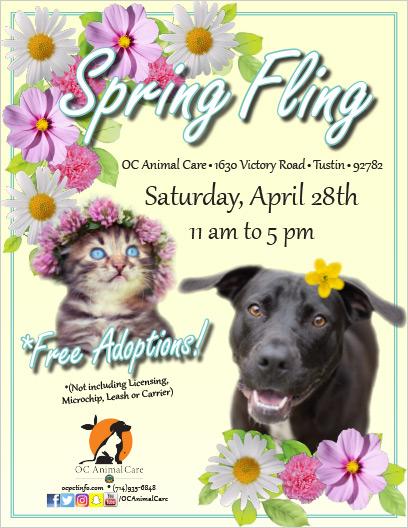 Click on the image above to view a PDF version.
Out and About In South County

Caspers Wilderness Park: Adventure Day!


Celebrate a world of outdoor activities and discoveries at the return of Adventure Day at Caspers Wilderness Park in San Juan Capistrano. The event takes place Saturday, April 7 from 10 a.m. to 3 p.m. I encourage you to enjoy a day of adventure with natural history tours, wildlife exhibits, musical entertainment, arts, crafts, and games!

Adventure Day admission is free, and adults and children of all ages are encouraged to attend to partake in the fun. Let the adventures begin! See the flyer below for more information.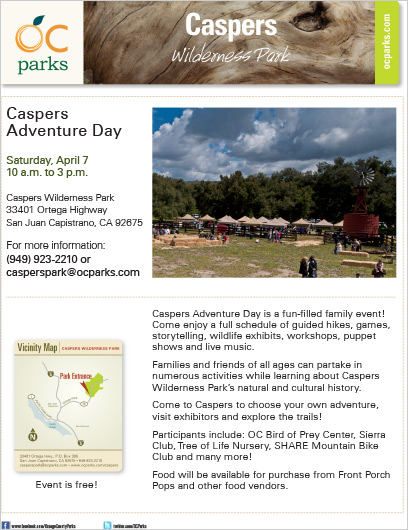 Click on the image above to view a PDF version.

Aliso Viejo: Aquatic Center Grand Re-Opening

Mark your calendar for the Aquatic Center Grand Re-Opening & Spring Kick-Off Saturday, April 7 from noon to 3 p.m. at 29 Santa Barbara Drive. This fun-filled family event includes free entry, swimming, swim lessons, bouncers, game booths, drowning prevention education and much more! For more information, click here.

Laguna Beach: Laguna Bluebelt Photo Contest


Join Laguna Bluebelt in celebrating the 7th anniversary of Laguna's treasured Marine Protected Areas (MPAs) with the kick off of their one-of-a-kind local photo competition! Photo entries submitted between March 6 and April 6 must feature images taken over the past year within the citywide Laguna Bluebelt Marine Protected Areas (MPAs). Photos can capture scenes from above the coast, at the beach or under the ocean. For more information, visit www.lagunabluebelt.org.

Mission Viejo: Marguerite Aquatics Complex

With the theme "Continuing Mission Viejo's Olympic Tradition," the Marguerite Aquatics Complex will make a historic splash for its Grand Re-Opening Celebration on Saturday, April 7. Opening ceremonies are from 10 a.m. to 11 a.m. with a host of activities taking place from 11:30 a.m. to 2 p.m. at 27474 Casta Del Sol. Guest parking will be provided at Trabuco Hills High School with FREE shuttles to the event (no parking on site). Click here for more information.

This week I:

Participated in an Orange County Transportation Authority Executive and Regional Planning and Highways Meeting.
Attended a meeting with the City of San Juan Capistrano regarding the Prima Landfill.
Presented at the Laguna Canyon Conservancy.
Met with County and City leaders as well as Federal Judge, Judge Carter regarding permanent long term solutions to homelessness.
Met with representatives from the Urban County Caucus.
Attended a California State Association of Counties Conference in Sacramento.
Gave opening remarks at the CalACT Conference. CalACT is the largest state transit association in the United States.
Met with the Orange County Fire Authority to review reports on Canyon Fire 2.
Participated in a California State Association of Counties briefing.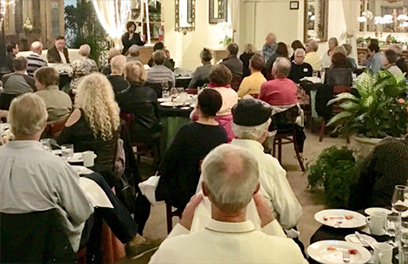 Speaking to the Laguna Canyon Conservancy.

My Staff:

Attended the San Clemente State of the City Luncheon.
Met with representatives of Rancho Mission Viejo to start planning the Los Patrones Parkway Grand Opening.
Attended an Orange County Transportation Authority briefing.
Attended an Emergency Medical Services Commission meeting.
Attended a CPAC Meeting.
Attended the League of Cities API Caucus meeting.
Attended the Laguna Niguel Chamber of Commerce Government Affairs Committee meeting.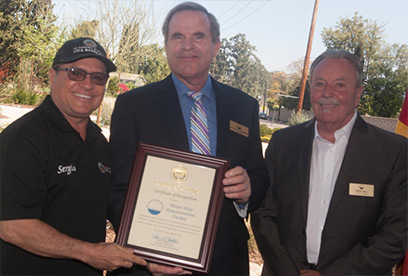 My Community Relations Advisor, Sergio Prince, presenting a certificate of recognition at the El Toro Water District's Water-Wise Demonstration Garden dedication ceremony.

Elected Officials in the Community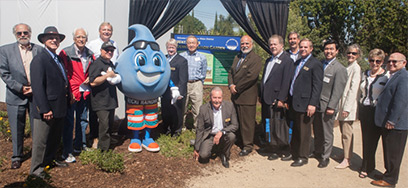 South County Mayors and Water District Directors at the El Toro Water District's Water-Wise Demonstration Garden dedication ceremony.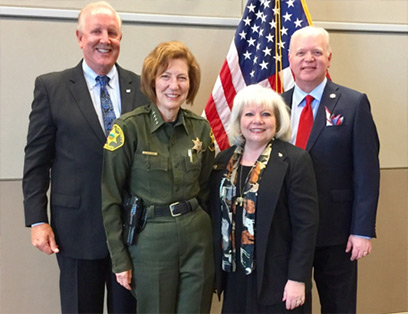 L-R: MNWD Director Duane Cave, OC Sheriff Sandra Hutchens, Laguna Niguel Mayor Elaine Gennawey and Mayor Pro Tem John Mark Jennings at the Laguna Niguel Chamber of Commerce Government Affairs Committee meeting.

For questions or comments regarding Supervisor Bartlett's E-Newsletter please contact the Supervisor's office staff at: (714) 834-3550 or email my Community Relations Advisor, Sergio Prince, at Sergio.Prince@ocgov.com.