Bartlett Bulletin

See the South County Senior Summit on YouTube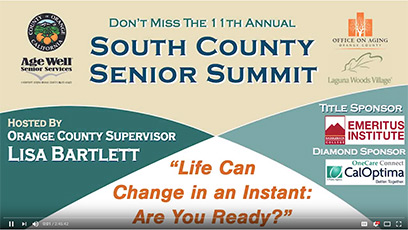 Click the image above to watch the 2018 South County Senior Summit.
If you missed our 11th annual South County Senior Summit, you can now watch it in its entirety on YouTube or view the event photo album.

With the 2018 program, "Life Can Change in an Instant: Are You Ready?", attendees filled the beautiful Laguna Woods Village Performing Arts Center to receive valuable information from an expert panel of speakers, who gave stimulating presentations on Disaster Preparedness for Seniors, Unexpected Life Altering Events, Advance Care Planning, and other timely topics.

Guests also enjoyed a lively vendor fair, plus complimentary breakfast and lunch, in addition to free Senior Summit gift bags and disaster preparedness buckets.

Please join me in thanking our Senior Summit partners, the Orange County Office on Aging, Age Well Senior Services, and Laguna Woods Village. We're also grateful for the generous support of our event Title Sponsor, Saddleback College Emeritus Institute, as well as our Diamond Sponsor, CalOptima, and Platinum Sponsor SDG&E.

For more information, please read the 2018 event program, view the photo album, or watch the Senior Summit video.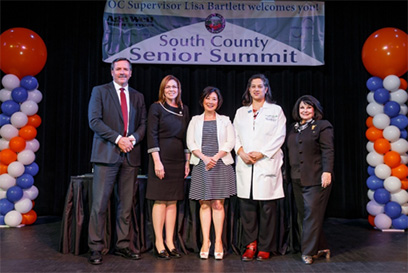 At the 2018 South County Senior Summit with our keynote speakers: Tim Moy, Donna Boston, Dr. Almaas Shaikh, and Patty Mouton.

2018 Soka University International Festival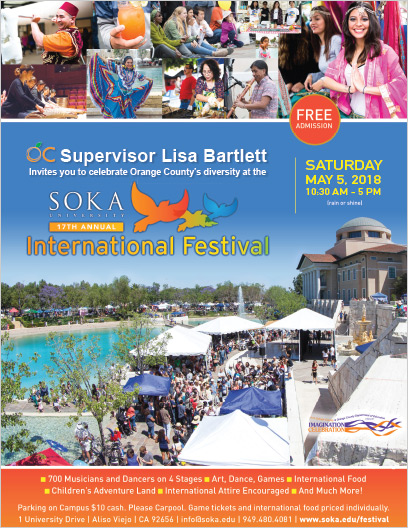 Click on the image above to view a PDF version.

Request to FAA: Higher Altitudes in South County


The Federal Aviation Administration's (FAA) Next Generation Air Transportation System, known as NextGen, has been a significant topic for many of my constituents in the Fifth District. In 2003, Congress directed the FAA to develop NextGen, with the intent to improve aviation safety and efficiency through the use of GPS and other methods.

The FAA officially implemented changes last year, and many South County residents have voiced their concern. To address potential impacts in my district and inform the community, I hosted a well-attended town hall in Laguna Niguel and traveled to Washington D.C. to meet directly with the FAA to seek relief from impacts. Ultimately, the County joined in formal litigation with the Cities of Newport Beach and Laguna Beach to challenge the FAA's impact documents.

Earlier this year, the County and cities settled with the FAA. A significant part of the settlement was a commitment from the FAA to keep aircraft on their designated flight paths, which has resulted in mitigated "early turns" and significantly depreciated impacts to a large portion of South County.

While many residents have benefited from the reduction of early turns, those who live directly under the prescribed flight path are experiencing continuous noise impacts from aircraft overflights. As a result, we routinely hear from residents who share their discontent with the amount of noise that they attribute to low flying aircraft.

Based on flight track analysis, commercial planes departing from John Wayne Airport and headed to easterly destinations appear to be crossing the coast at approximately 10,000 feet above Mean Sea Level.

As the FAA has full jurisdiction over flightpaths and aircraft in flight, I urge you to learn more about the FAA's project on our dedicated webpage. Additionally, you can accurately track flightpaths in real time by using our state-of-the-art Volans Software.

To that end, in an effort to minimize impacts to South County residents directly under the flightpath, I have formally requested that the FAA consider increasing the altitude of commercial flights as they enter inland across the coast. To read my letter to the FAA, please click on the image below.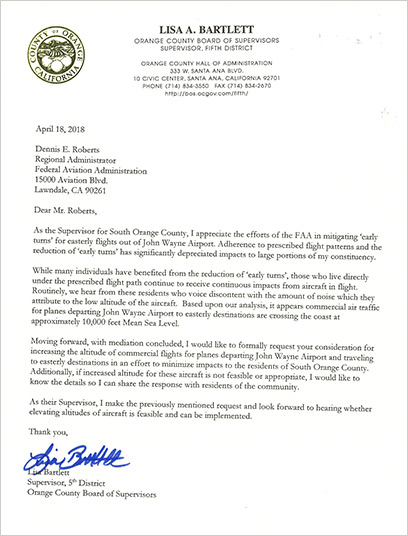 County Connections

2018 OC Election Security Playbook Released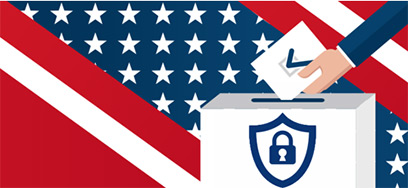 A paradigm shift occurred in election security in 2016, when widely reported attempts were made to disrupt elections in the United States. In addition, there has been a great deal of attention on issues related to ballot integrity, voter registration systems, and ensuring the eligibility of voters.

As a result, Orange County has been aggressively pursuing security measures to protect the integrity of our elections. We believe a proactive "ring of security" is critical to safeguard the millions of ballots that are cast in Orange County during each election cycle.

To that end, the Orange County Registrar of Voters (ROV) earlier this week released the 2018 Election Security Playbook, which details the steps the department has taken to limit risks and increase overall election protections. The ROV's playbook is available online in their Election Library.

Orange County Fire Authority appoints new Chief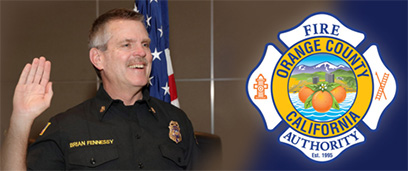 Congratulations to Brian Fennessy, who has been appointed and sworn-in to lead the Orange County Fire Authority (OCFA) as the next Chief. Chief Fennessy began his career as a firefighter in 1978, when he worked as a hotshot member with the U.S. Forest Service and Bureau of Land Management.

In 1990, Fennessy went to work at the San Diego Fire Department and, during his 25 years of service, rose from the rank of firefighter to Fire Chief.

As Chief of the Orange County Fire Authority, Fennessy will oversee a department that services more than 1.6 million individuals in Orange County's unincorporated areas and numerous contracted cities. With 40 years of firefighting experience, Fennessy is more than up for the task of leading the OCFA. Congratulations Chief Fennessy!

Angels Express Ridership is Up!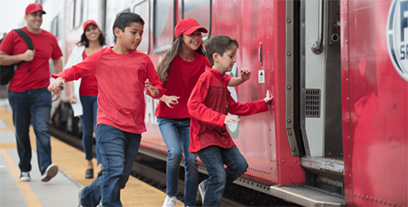 As baseball season gets into full swing, fans are heading to Angel Stadium in Anaheim in record numbers aboard the convenient Angels Express. As of April 27, the eighth game day served by this special Metrolink train service, ridership is up 32 percent compared to last season.

For the past 8 years, the Angels Express has been the transportation option of choice for thousands of fans because it allows them to enjoy the excitement of live baseball while avoiding the hassle of traffic and parking. For only $7 or less, the Angels Express transports Angel fans from Orange, Los Angeles, and Riverside counties to weeknight home games that start at 7:07 p.m.

May is a great month for Angels baseball, with 9 home games served by the Angels Express – and many of the game tickets are 50 percent off with a special OCTA discount. Check out the game schedule and the game discounts here.

May is Mental Health Matters Month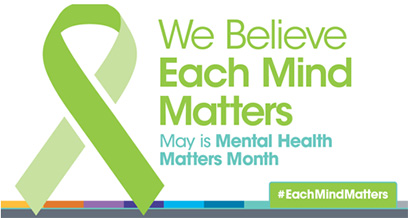 May is Mental Health Matters Month! Show your support as an ally by wearing a green ribbon this month. The Green Ribbon signals to our friends and family who may be struggling alone that we are available for them and can actively hear them without forming judgements.

Please help #UpliftOC and be an ally by lending an ear to someone who needs it. Order ribbons and supplies here!

Critter Chronicles

Pet of the Week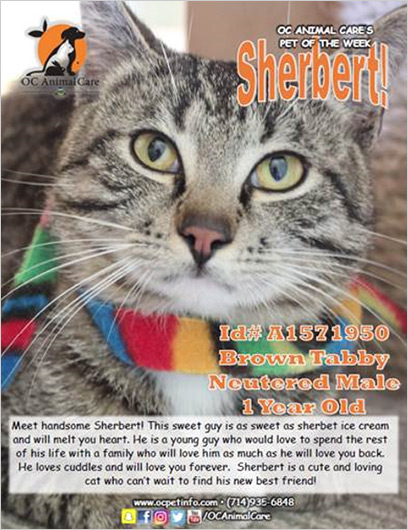 Click on the image above to view a PDF version.

Out and About in South County

Aliso Viejo: 17th Annual International Festival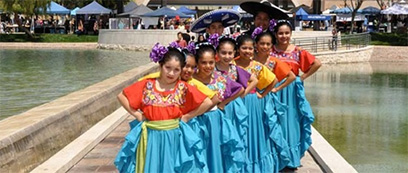 Don't miss the 17th Annual International Festival at Soka University in Aliso Viejo. On Saturday, May 5, from 10:30 AM to 5 PM, enjoy 700 musicians and dancers performing on four stages, as well as 250+ exhibitors. There will also be lots of delicious international food, fun games and activities, beautiful cultural art exhibitions and craft sales, a children's play and arts area, and much more!

Dana Point: 2018 Doheny Blues Festival


The 2018 Doheny Blues Festival rocks into Dana Point on May 19 & 20 at Sea Terrace Park, with more intimate stage areas, increased food and beverage offerings, shade structures, luxury shuttles throughout town, spacious amenities and lots of extras! For more information visit the event website.

Irvine: 2018 Special Olympics


Celebrate the 50th anniversary of Special Olympics! Come out to the 2018 Orange County Regional Spring Games Saturday, May 12, 9 AM to 5 PM, when nearly 900 athletes compete in five sports, including track and field, basketball, bocce, flag football, and swimming at Irvine High School & William Woollett Aquatics Center.

Laguna Beach: Sunset Serenades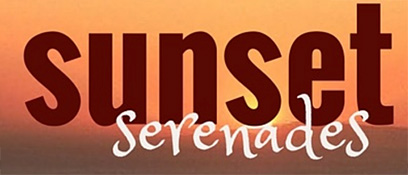 Friday evenings from May 4 through June 8 at 6:30 PM, the Laguna Beach Arts Commission will present Sunset Serenades, featuring free concerts at the Heisler Park Amphitheater with a variety of music genres.

Lake Forest: Rancho Days Fiesta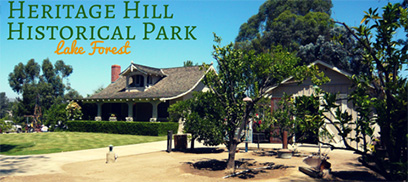 Heritage Hill Historical Park is hosting its 22nd Annual Rancho Days Fiesta, put on by OC Parks on Saturday, May 6 from 11 AM to 3 PM in Lake Forest. Transport yourselves back in time to the golden days of California's Rancho for a family-friendly day of Folklorico dancing, rancho-era music and crafts, piñata breaking, and celebrate the story that surrounds the history of the Serrano Adobe in the mid-1800s.

Laguna Hills: 2018 Memorial Day Half Marathon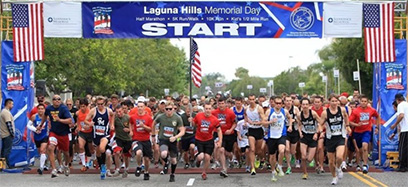 Come out May 28 for the 20th Annual Laguna Hills Memorial Day Half Marathon, honoring the U.S. Marine Corps Dark Horse Battalion. Runners of all skill levels are welcome to participate in the event of their choice: Half Marathon (13.1 miles), 10K (6.2 miles), 5K (3.1 miles) or Kid's Run (1/2 mile), including a one-day community expo with live music, beer garden and more than 50 exhibitors.

This week I:

Participated in a weekly California State Association of Counties Officer's call.
Met with representatives from the County's legislative team, Platinum Advisors.
Met with representatives from the Transportation Corridor Agencies and OC Public Works regarding roads in South Orange County.
Met with representatives from the Orange County Sheriff's Department regarding homeland security and harbor patrol operations.
Met with Missouri Congressman Sam Graves, who serves on the House Committee on Transportation and Infrastructure and House Committee on Armed Services.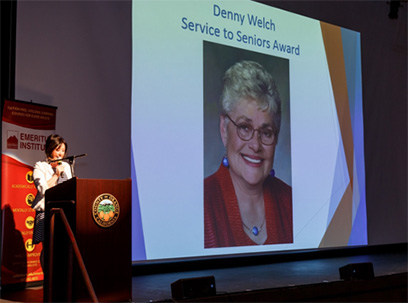 Remembering renowned senior advocate Denny Welch of Laguna Woods at the South County Senior Summit.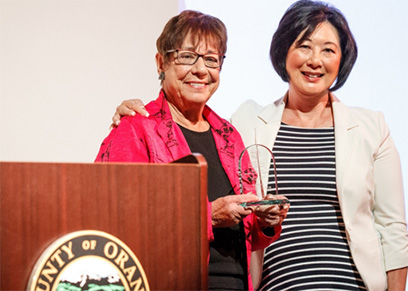 Presenting the inaugural Denny Welch "Service to Seniors Award" to Margot Gilbert Gilison of Laguna Woods Village.

My Staff:

Attended the Laguna Niguel Chamber of Commerce Governmental Affairs Committee meeting.
Presented a certificate of recognition in honor of the grand reopening of McDonalds in Foothill Ranch.
Presented certificates of recognition at the Lake Forest City Leadership Luncheon.
Presented a certificate of recognition at the Main Street Cabaret 60th anniversary celebration in Laguna Beach.
Attended the Orange County Community Coalition for Behavior Health Meeting.

My Community Relations Advisor, Sergio Prince, presenting a certificate of recognition at the grand reopening of McDonalds in Foothill Ranch.
(Photo courtesy of Ildiko Takata / TAKATA Photo & Design)

Elected Officials in the Community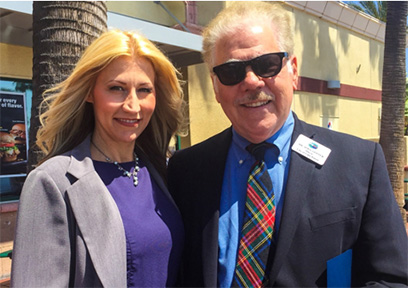 Lake Forest Mayor Pro Tem Leah Basile and Mayor Jim Gardner at the grand reopening of McDonalds in Foothill Ranch.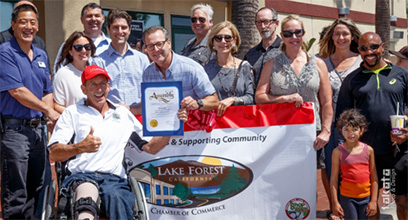 Lake Forest Councilman Scott Voigts at the grand reopening of McDonalds in Foothill Ranch.
(Photo courtesy of Ildiko Takata / TAKATA Photo & Design)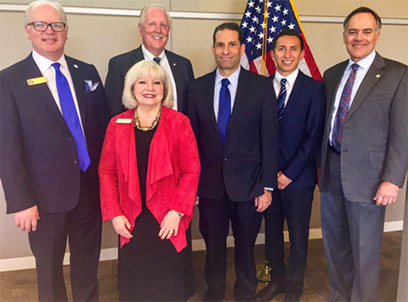 L-R: Laguna Niguel Mayor Pro Tem John Mark Jennings, Mayor Elaine Gennawey, MNWD Director Duane Cave, Justin Berardino and associate (Registrar of Voters office), and Bob Brown (OC Audit Oversight Committee) at the Laguna Niguel Chamber of Commerce Government Affairs Committee meeting.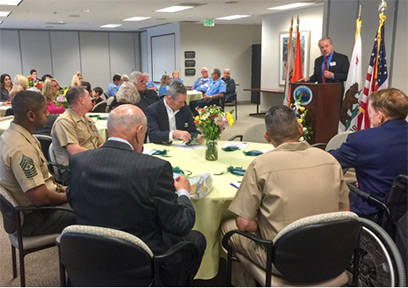 Mayor Jim Gardner speaking at the Lake Forest Leadership Luncheon.

For questions or comments regarding Supervisor Bartlett's E-Newsletter please contact the Supervisor's office staff at: (714) 834-3550 or email my Community Relations Advisor, Sergio Prince, at Sergio.Prince@ocgov.com.