January 12, 2018
Volume 5

Issue 2

Martin Luther King, Jr. Day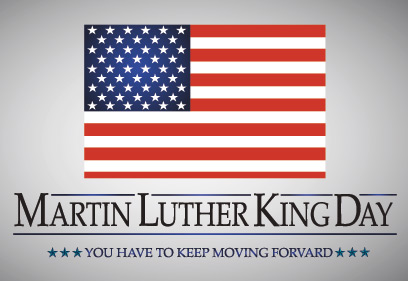 This Monday, January 15, our nation will observe a holiday in honor Dr. Martin Luther King, Jr. Dr. King challenged us to embrace love instead of hate. He brought about positive change with regard to how we view and treat others, and inspired us to remain strong in the face of adversity.

Let us heed Dr. King's words of wisdom that so enriched our country, not just this day, but each and every day of our lives. In doing so, I urge you to please consider two of his many famous quotes:

"The ultimate measure of a man is not where he stands in moments of comfort and convenience, but where he stands at times of challenge and controversy."

"Darkness cannot drive out darkness; only light can do that. Hate cannot drive out hate; only love can do that."

Fifth District Highlights

New Chairwoman of the OCTA Board of Directors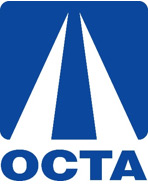 Earlier this week, I was pleased to be unanimously selected as the new Chairwoman of the Orange County Transportation Authority (OCTA) Board of Directors.

It is an honor to be selected by my colleagues to help guide an agency that is so vital to improving the lives of the County's residents, employees and visitors. I look forward to working closely with OCTA, the public and our stakeholders to deliver much-needed and innovative transportation solutions that will benefit us today and shape our future.

New Pickleball Courts at Laguna Niguel Regional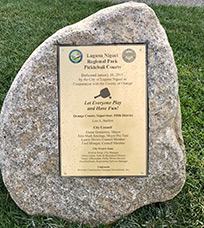 This week, the Laguna Niguel City Council and I were pleased to dedicate new picklball courts at Laguna Niguel Regional Park. The new courts are a result of a collaboration between the County of Orange and the City of Laguna Niguel to bring new amenities to our wonderful OC Parks system. In addition, a commemorative plague was unveiled in honor of the occasion.

For those of you who are not familiar with pickleball, it is a quickly growing paddle sport that combines various aspects of tennis, badminton, and table tennis. Believe it or not, pickleball is said to be the fastest growing sport in America. With the opening of the new courts at this County regional park, there has never been a better time to give pickleball a try!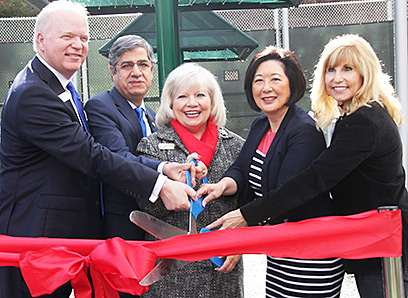 Cutting the ribbon with (L-R) Laguna Niguel Mayor Pro Tem John Mark Jennings, Councilman Fred Minagar, Mayor Elaine Gennawey, and Councilwoman Laurie Davies.

DUI Checkpoints: Laguna Niguel & Laguna Beach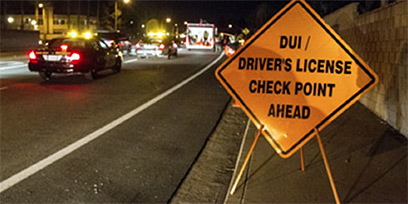 DUI and Driver's License Checkpoints will be conducted in both Laguna Niguel and Laguna Beach to stop and arrest alcohol and drug-impaired drivers as part of ongoing traffic safety campaigns.

The checkpoint in Laguna Niguel will be held from 7 PM Friday, Jan. 12, to 3 AM Saturday, Jan. 13.

In Laguna Beach, checkpoints will be held Friday Jan. 12 and again Thursday Jan. 18, between the hours of 5 PM and 3 AM.

Drivers are encouraged to download the Designated Driver VIP, or "DDVIP," free mobile app for Android or iPhone. The DDVIP app helps find nearby bars and restaurants that feature free incentives for the designated sober driver, from free non-alcoholic drinks to free appetizers and more. The feature-packed app even has social media tie-ins and even a tab for the non-DD to call Uber, Lyft or Curb. Remember, if you see a drunk driver, call 911.

Indigenous Voices of San Juan Capistrano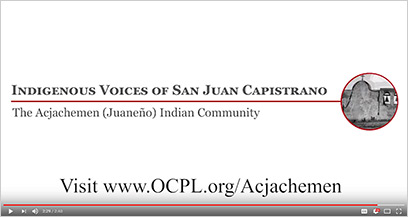 Click the image above to view the video.
Over the past year, Laguna Beach Branch Library Manager Jon Gilliom and the OC Stories Committee have met with, interviewed and filmed members of the Juaneño Band of Mission Indians, Acjachemen Nation community of San Juan Capistrano.

As a result of their collaboration, I'm pleased to announce an outstanding lecture and discussion series detailing the lives of the Juaneños. The series will kick-off January 17 at 10:00 AM with a special event at Mission San Juan Capistrano. Attendees will receive FREE admission to Mission San Juan Capistrano with their OC Public Libraries card.

The Juaneño Band of Mission Indians, Acjachemen Nation are the original inhabitants of the lands that ultimately became the County of Orange, as well as parts of San Diego, Los Angeles, and Riverside Counties. The Tribe provided the original manpower for the construction of some of the earliest key landmarks in Orange County, including Mission San Juan Capistrano.

For more information, view the video trailer titled "Indigenous Voices of San Juan Capistrano: The Acjachemen (Juaneño) Indian Community", visit the OC Public Libraries website or see the event flyer below.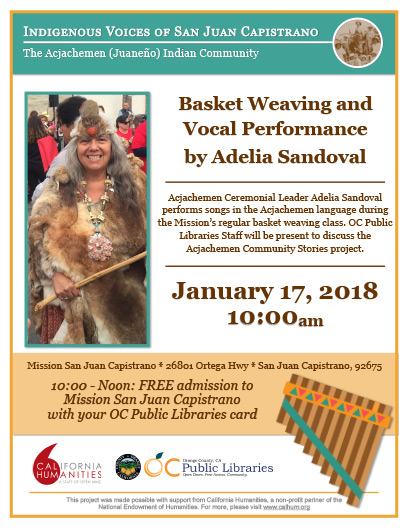 Click on the image above to view a PDF version.

County Connections

Women Inspired, Supported, Empowered


Homelessness is on everyone's mind these days. What to do, how to do it, and who is going to pay for it?

WISEPlace (Women Inspired, Supported, Empowered), a nonprofit organization, is a community of housing and hope for unaccompanied homeless women. It is the only program of its kind in Orange County and has been helping homeless women transform their lives for over 30 years.

Unaccompanied homeless women are the most vulnerable. They are not safe on the streets or in common shelters, as more than half reported being assaulted in the past year.

WISEPlace is undertaking a capital project that will triple their capacity to transform the lives of homeless women. They will add 30 permanent supportive housing units and 30 emergency shelters while keeping their 27-29 transitional housing.

The WISEPlace expansion will take approximately 400 women off the streets per year and offer supportive services that will provide them the capabilities of returning to the workforce and their families.

For more information or to get involved, call Executive Director Kathi Bowman at (714) 542-3577.

Critter Chronicles

Pet of the Week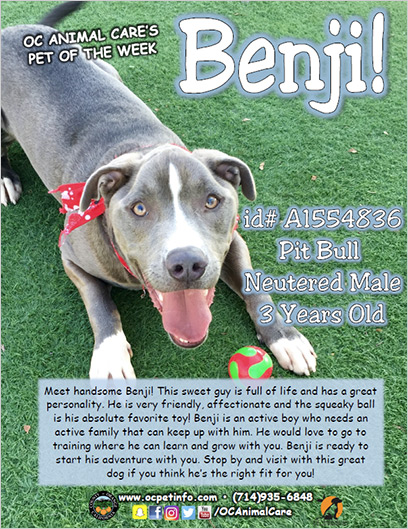 Click on the image above to view a PDF version.

This week I:

Presented a County Update at a meeting of the San Juan Capistrano Rotary Club held at San Juan Hills Golf Club.
Participated in the dedication ceremony for the new pickleball courts in Laguna Niguel Regional Park.
Attended the State of the City reception hosted be the Laguna Hills Chamber of Commerce.
Attended the Orange County United Way faith leaders luncheon, featuring keynote speaker Andrae Bailey, to discuss faith based solutions to ending homelessness in Orange County.
Met with Rick Warren, Senior Pastor and Founder of Saddleback Church, his wife, Kay Warren, OC United Way CEO Sue Parks, OC United Way COO Carla Vargas, and Lead Homelessness CEO Andrae Bailey to discuss solutions to ending homelessness in Orange County.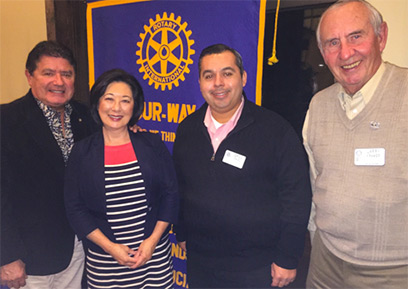 With (L-R) former Mayor Joe Soto, current Mayor Sergio Farias, and former Mayor Larry Kramer at the San Juan Capistrano Rotary Club meeting .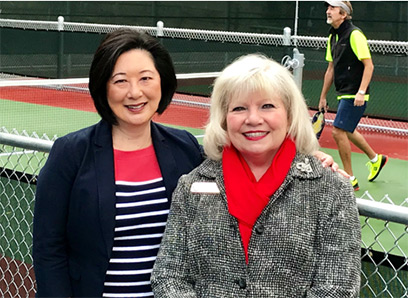 With Laguna Niguel Mayor Elaine Gennawey at the Pickleball Courts Dedication Ceremony.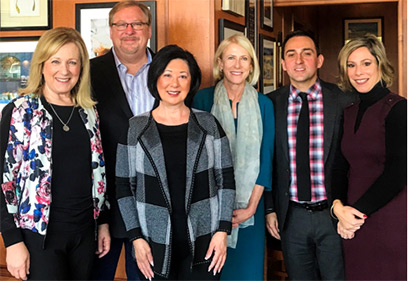 (L-R) With Kay and Rick Warren (Founder, Saddleback Church) Sue Parks (CEO, OC United Way), Andrae Bailey (CEO, Lead Homelessness), and Carla Vargas (COO, OC United Way).

For questions or comments regarding Supervisor Bartlett's E-Newsletter please contact the Supervisor's office staff at: (714) 834-3550 or email Sergio.Prince@ocgov.com or Tanya.Flink@ocgov.com.


DISTRICT

STAFF
Victor Cao
Chief of Staff

Kelley Lee
Senior Policy Advisor

James Dinwiddie
Policy Advisor

Sara May
Policy Advisor

Mary Follo
Policy Aide

Sergio Prince
Community Relations Advisor

Tanya Flink
Office Manager



Stay Updated!