Fifth District Highlights

OCTA Strategic Initiatives for 2018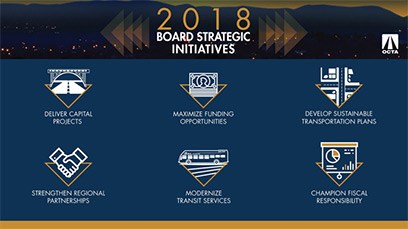 As Chairwoman of the Orange County Transportation Authority (OCTA) Board of Directors, last month I announced our strategic initiatives for 2018. These six initiatives are tied to specific OCTA projects that will be completed this year. 

The initiatives include:

Delivering capital projects by advancing construction on I-5 and I-405 projects, kicking off construction of the OC Streetcar project, and commissioning into service OCTA's first hydrogen fueling station.
Maximizing funding opportunities by executing the OC Streetcar New Starts grant agreement, seeking fair distribution of Senate Bill 1 (SB-1) funding to Orange County projects and awarding Measure M grants to community-based transit services.
Developing sustainable transportation plans by finalizing the Long Range Transportation Plan, setting a long-term vision through the countywide Transit Master Plan and completing the first countywide active transportation plan.
Strengthening regional partnerships by collaborating with L.A. Metro on regional plans and updating the State Route 91 Implementation Plan with the Riverside County Transportation Commission.
Modernizing transit services by launching OC Flex on-demand service pilot projects, integrating hydrogen fuel-cell buses into the fleet and completing installation of bus mobile-ticket readers.
Championing fiscal responsibility by updating the 20-year comprehensive business plan, approving a collective-bargaining agreement for coach operators and ensuring success of the Measure M Next 10 delivery plan.
I look forward to working with my colleagues, staff and Orange County cities to keep Orange County moving in the most efficient way possible. I am confident with our high caliber OCTA staff and strong OCTA Board of Directors that we will achieve these goals.

View the Orange County Register article published this week, which highlights these initiatives.

South County Resident on Team USA


Orange County native and Fifth District resident, Jonathon Blum of Ladera Ranch, has been selected as a member of the U.S. men's hockey team at the 2018 Winter Olympics in Seoul.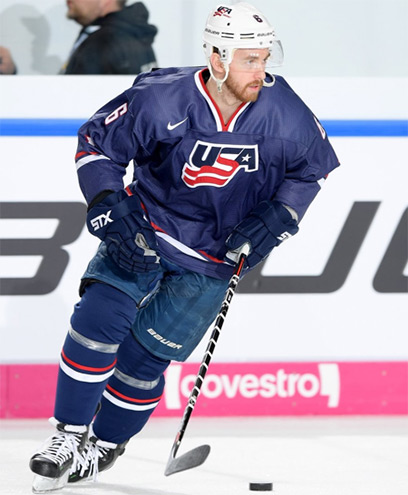 Jonathon started his professional hockey career with the Tennessee Predators, who selected him 23rd overall in the 2007 NHL draft, making him the first California native ever to be selected in the first round of the draft.

Jonathan has also been named CHL Defenseman of the Year and received the Bill Hunter Memorial Trophy, awarded to the WHL's top defenseman. Please join me in cheering for Jonathon and Team USA, as we watch our favorite winter athletes during the Winter Olympics.

County Connections

Pilot Phase of Restaurant Meals Program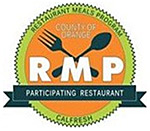 The pilot phase of the Restaurant Meals Program (RMP) officially launched February 1 in Orange County at participating restaurants in the cities of Anaheim and Santa Ana. Upon the launch, Orange County became the ninth county in California to offer this program to eligible participants.

The Restaurant Meals Program (RMP) allows elderly, disabled and homeless CalFresh recipients and their spouse to use their Golden State Advantage (EBT) card to purchase prepared meals from participating restaurants. RMP offers meal options for eligible CalFresh recipients who may not be able to prepare meals, have a place to store and cook meals, and/or have access to a grocery store.

In 2017, the Orange County Social Services Agency (SSA) worked with the State to obtain approval of the proposed plan. Upon plan approval in April 2017, SSA worked to develop the program, which included the development of a Master Memorandum of Understanding, recruitment of restaurants review of restaurant applications and staff training.

Additionally, SSA has been meeting with stakeholders, including presenting at the Homeless Provider Forum, to ensure that organizations that serve eligible RMP participants are aware of the upcoming program.

Nutrition and access to proper meals is one of the social determinants of health. The restaurant meals program will allow homeless individuals in Santa Ana and Anaheim to access hot prepared meals and improve their overall health.

For more information, including eligibility requirements for RMP, click here.

Restructured Commission to End Homelessness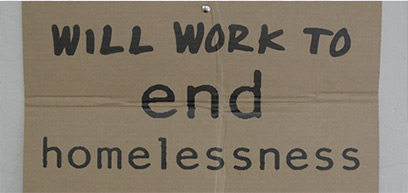 On January 23, the Orange County Board of Supervisors approved the formation of the newly restructured Commission to End Homelessness, representing a transition to a regional, systems-based approach to solving homelessness.

The previous commission dissolved effective January 31 and is followed by the formation of the new commission designed to better respond to current needs related to homelessness.

The new Commission to End Homelessness will work in collaboration with stakeholders across Orange County to focus on regional strategies to create systemic change to promote an effective response to homelessness within the county.

We value the input and contributions of our many partners participating in the commission as well as members of the public interested in solving homelessness. Homelessness is a complex issue and requires partnership among County and City governments, nonprofits, faith-based organizations, community members, and businesses.

The new Commission to End Homelessness will meet a minimum of six times per year, and each meeting will be open and public. Learn more about the County's efforts to address homelessness.

Recycling Tips for a Green Super Bowl Party

More than 40 tons of waste is expected at U.S. Bank Stadium, where Super Bowl LII will take place Sunday, February 4. This year the NFL is aiming for a Zero Waste Super Bowl.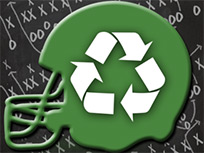 With the big game almost here, OC residents may find themselves at a friend or family's home glued to a television watching the game and enjoying the food and drink. The NFL has some recycling and waste-reduction tips for at-home viewers, too.

An initiative called Rush2Recycle challenges viewers to "intercept waste" and keep it out of landfills.

Many foods and beverages we consume at Super Bowl gatherings are packaged in containers that can be recycled. So why not follow these easy tips? They'll allow for easier cleanup and also "intercept" waste entering our landfills.

BUY IN BULK – One large bottle of soda uses less material than the cardboard box that contains canned sodas.
USE REAL DISHES – Save yourself some money and serve guests on real plates instead of buying disposable items.
FINGER FOODS – Serving these types of foods cuts down on plates, utensils and even cleanup!
TWO BIN SYSTEM – Next to every trash can place another receptacle next to it with a recycle label.
Most disposed bottles, cans and cardboard can be recycled. Whatever doesn't get recycled will end up in an Orange County landfill. One good thing about that is that it will be turned into renewable energy which provides electricity for homes throughout Orange County.

For more information, contact OC Waste & Recycling at 714-834-4000 or visit www.oclandfills.com.

Tackle Drunk Driving Before the Clock Starts


The kickoff of America's favorite pastime is almost here. This Sunday, February 4, when it's time for Super Bowl LII, everyone's a fan… and Fans Don't Let Fans Drive Drunk!

The Orange County Sheriff's Department is huddling up with the National Highway Traffic Safety Administration for a special Fans Don't Let Fans Drive Drunk reminder to urge football fans across the nation not to drop the ball on this issue.

Be sure to have a game plan for the night so friends and family know who the designated driver is. There are many other ways to ensure a safe ride home besides relying on a friend. The options include using public transportation, calling a taxi, or using a rideshare program, such as Uber or Lyft.

In addition, NHTSA's SaferRide Mobile App, available in the app store, is another resource to help fans who have been drinking find a sober ride home by identifying their location and calling a taxi or a friend to pick them up.

This Super Bowl weekend, be a team player and help keep impaired drivers from getting behind the wheel. Don't fumble! Designate your sober driver before the big game begins. And remember: Fans Don't Let Fans Drive Drunk.

SSA Warns of Facebook Phishing Scam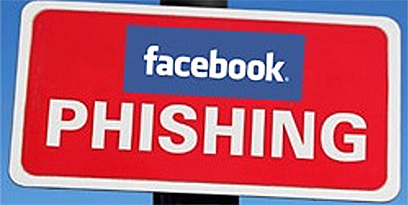 The County of Orange Social Services Agency (SSA) is warning residents of a phishing scam on Facebook that attempts to obtain cardholder information of CalWORKs, CalFresh, and General Relief clients throughout California.

The California Electronic Benefit Transfer (EBT) Cardholder Call Center has received complaints that "someone" posted a comment on Facebook, advising cardholders to call a scam phone number (877) 449-7795 and provide their card number and PIN so their benefits could be posted right away. This is a phishing attempt to obtain cardholder information.

Please note that this phone number is NOT affiliated with SSA and clients are advised to NOT give out their personal information. Please remember SSA will never ask for your personal information (EBT card number, PIN, date of birth, and Social Security Number) in an email, text message or via any social media platform

. While SSA is not aware of any Orange County clients being impacted by this phishing scam currently, we encourage SSA clients to protect their personal information. If you have called the phone number in the Facebook post and provided personal information, it is recommended that you file a report with your local police department. You may also call the California EBT Customer Service Helpline at (877) 328-9677 or contact your assigned case worker.

District Attorney Cautions: Know Before You Sign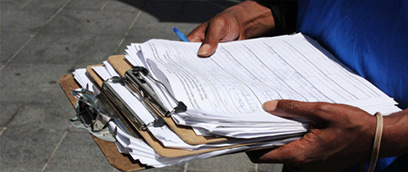 Orange County District Attorney Tony Rackauckas warns voters to be cautious as the election season brings a large influx of professional signature gatherers. Orange County residents may face potentially dozens of ballot initiative petition efforts competing for signatures in order to qualify for the November ballot. Petitioners regularly frequent supermarkets and coffee shops, and sometimes even go door-to-door to obtain signatures.

Orange County residents are urged to thoroughly understand what they are signing before lending their signature to any petition effort. Petitions often mislead the public and hide important details in the fine print that signature gatherers often don't share with signers.

Tips for Residents on Signature Gatherers:

Avoid being manipulated or bullied by petition gatherers by declining to sign any petitions until you have had a chance to fully read the fine print.
Review a copy of any initiative on your own time, and then decide for yourself if you want to lend your signature.

OCTA Wilderness Preserve Naming Contest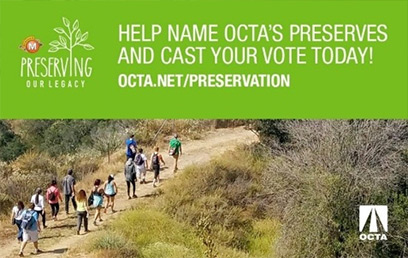 The Orange County Transportation Authority (OCTA) is looking for your help in renaming seven of our open space preserves to highlight the regional and environmental significances of each of our treasured preserves.

OCTA has successfully purchased seven properties that are permanently preserved as natural open space, totaling more than 1,300 acres of land. To learn more, check out the videos highlighting each property's natural resources and offering great views from every preserve.

Pick your favorite names and join us at OCTA's next hike Saturday, Feb. 24 at O'Neill Oaks in Trabuco Canyon to witness the unveiling of the new preserve names. Register here. The survey closes on February 16, 2018.

Local Underwater Photography on Display at JWA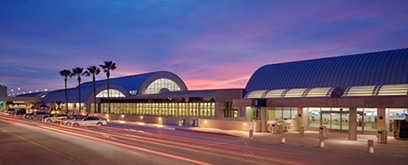 From January 18 to February, underwater photography by Patsee Ober, a resident of Laguna Beach for over 30 years, will be on display at John Wayne Airport (JWA) as part of the Community Focus Space Program. These works can be viewed on the Departure (upper) Level near security screening areas in Terminals A, B and C, and on the Arrival (lower) Level adjacent to Baggage Carousels 1 and 4.

The intimacy of the tide pools allows Ms. Ober to explore space, angles, reflections and light as they constantly change with the tide, currents and path of the sun. Her intention has always been to explore the tide pools, not alter them. Ober's images are taken in the marine protected areas of the shallow tide pools and reefs along the coast from Laguna Beach to Corona del Mar, and since 2015, the protected marine areas of the Sea of Cortez, Belize and French Polynesia.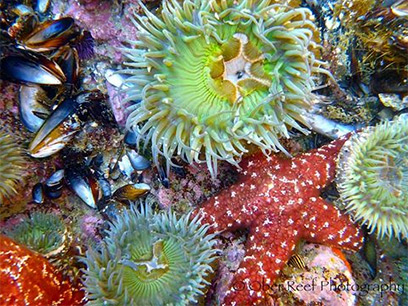 "The Gang's All Here" by Patsee Ober
More images can be seen here.
An annual Sawdust Festival exhibitor, Ms. Ober is a representative for saltwater inhabitants and their pristine ocean homes, accomplishing this by revealing their world through her work.

Critter Chronicles

Pet of the Week


Click on the image above to view a PDF version.

Adopt a Shelter Rabbit Month

February is Rabbit Month at the Orange County Animal Shelter. For the entire month, all spay/neuter and microchip fees will be waived for rabbit adoptions! Hop on down to the shelter and find some bunny to love!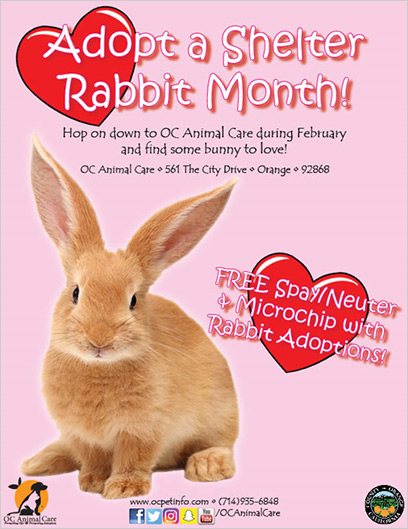 Click on the image above to view a PDF version.

Out and About South County

Laguna Hills: Daddy Daughter Dinner Dance

The City of Laguna Hills is hosting a Daddy Daughter Dinner Dance on Friday, February 9 from 6:30 PM to 8:30 PM at the Community Center & Sport Complex. Bring your father, grandfather, uncle, or whomever to dance the night away at this magical event! For more information or to register, click here.

Laguna Niguel: Inaugural Senior Games

The City of Laguna Niguel is proud to present its first ever "Senior Games." The Opening Ceremony will be held Friday, March 9 at the Sea Country Senior and Community Center from 4 PM to 6 PM. Seniors 55 and older will compete in a number of sports, including billiards, table tennis, bocce ball, pickleball, soccer, and swimming Saturday, March 10 and Sunday, March 11. The registration fee is $10 for nonresidents and free for Laguna Niguel residents. See the event flyer for more information.

Lake Forest: Special Needs Valentine Dance

Come and dance with friends and enjoy refreshments at the free Special Needs Valentine Dance in Lake Forest! For fun, we will have a photo booth complete with crazy props! Everyone who wears red will receive a special giveaway. This event is Saturday, February 10 from 7 PM to 9 PM. There is no cost to attend.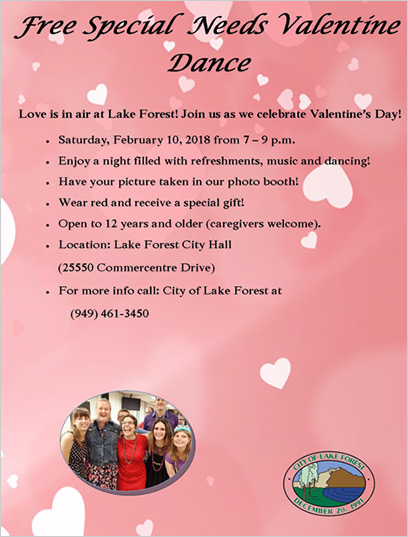 Irvine: OC Older Driver Mobility Training

Let's help make everyone safe on the road. If you work with the elderly or even have an older relative, sign up for this training course so you can help an elder stay safe and mobile. The training will take place on March 7 from 9 AM to 12 PM at the Alzheimer's Orange County Office. You must RSVP, as space is limited. See the flyer below for details.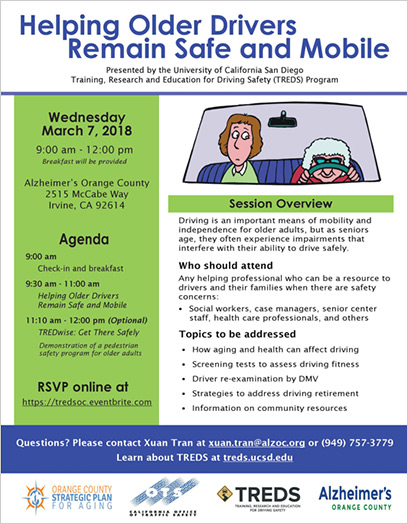 Click on the image above to view a PDF version.

San Clemente: Lunar New Year Celebration

Join Outlets at San Clemente for free family fun and entertainment featuring more than 50 performers from the Irvine Chinese School and San Diego-based Three Treasures Cultural Arts Society. Highlights include a Dragon Dance, interactive Lion Dance, martial arts demonstrations, arts and crafts activities, face painting, Red Envelopes, and more. See flyer below for details.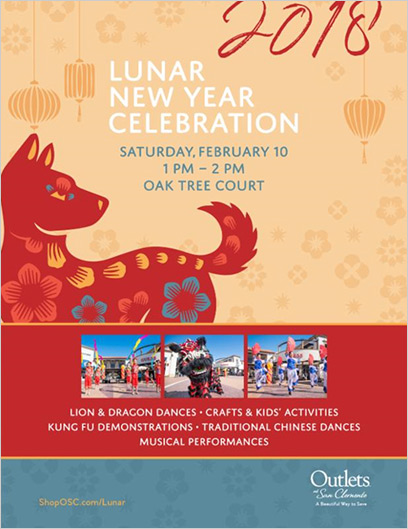 San Juan Capistrano: Car Show


Click on the image above to view a PDF version.

This week I:

Flew to Washington DC to meet with our federal legislators to discuss various issues of importance to Orange County.
Participated in the California State Association of Counties (CSAC) Premier Executive Committee Leadership Forum in La Jolla.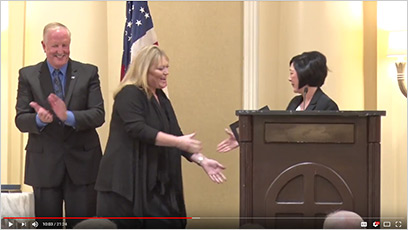 Presenting a proclamation to outgoing Chairwoman Malinda Goller last week at the Laguna Niguel Chamber of Commerce Installation Breakfast. To view the event video, click here or the image above.

(Video courtesy of Tom Gertsen / Reflections Video Productions)

My Staff:

Presented a certificate of recognition at the Okura Robata Grill & Sushi Bar ribbon cutting event in Laguna Beach, and also presented a certificate of recognition in honor of the 100-year anniversary of the Laguna Beach Chamber of Commerce.
Presented certificates of recognition at the Laguna Niguel Chamber of Commerce Multi-Member Ribbon Cutting ceremony held at City Hall.
Presented a certificate of recognition at the Rotary del Sol's Ethics in Business Awards Breakfast recognizing Applied Medical, an anchor corporation in Rancho Santa Margarita.
Presented a certificate of recognition in honor of the Family Assistance Ministries Resale Store ribbon cutting ceremony in San Clemente.
Presented a certificate of recognition in honor of the Capistrano Mazda Retail Evolution Showroom ribbon cutting ceremony in San Juan Capistrano.
Attended the Laguna Niguel Chamber of Commerce Government Affairs Committee meeting.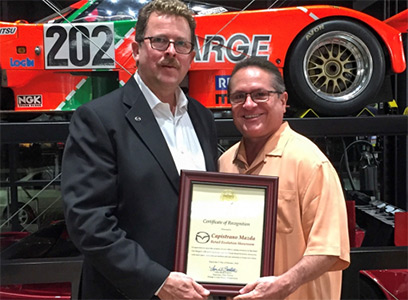 My Community Relations Advisor, Sergio Prince (right), presenting a certificate of recognition at the Capistrano Mazda Retail Evolution Showroom ribbon cutting in San Juan.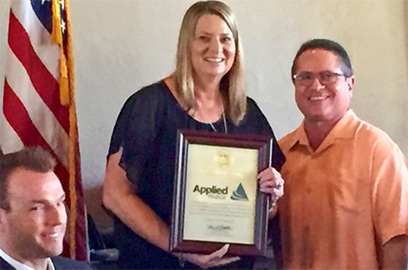 Presenting a certificate of recognition at the Rotary del Sol's Ethics in Business Awards Breakfast in RSM.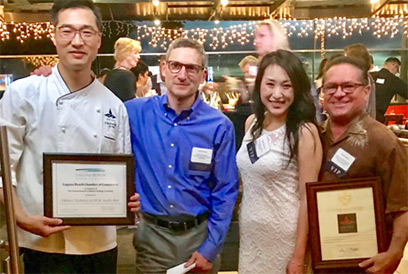 Presenting a certificate of recognition at the Okura Robata Grill & Sushi Bar ribbon cutting event in Laguna Beach.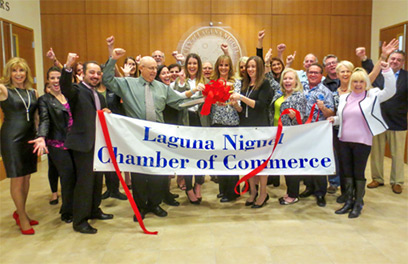 At the Laguna Niguel Chamber of Commerce Multi-Member Ribbon Cutting.

Elected Officials in the Community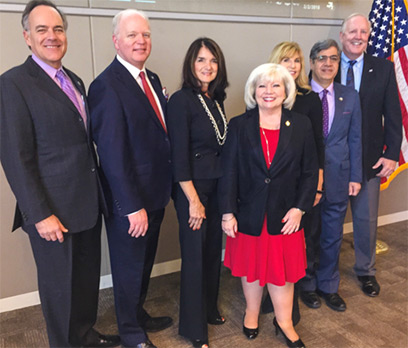 L-R: Bob Brown (my OC Audit Oversight Committee appointee), Laguna Niguel Mayor Pro Tem John Mark Jennings, Board of Equalization Chairwoman Diane Harkey, Mayor Elaine Gennawey, Councilwoman Laurie Davies. Councilman Fred Minagar, and MNWD Director Duane Cave at the Chamber of Commerce Government Affairs Committee meeting.




San Clemente Mayor Tim Brown (center) cuts the ribbon at the new Family Assistance Ministries Resale Store.

For questions or comments regarding Supervisor Bartlett's E-Newsletter please contact the Supervisor's office staff at: (714) 834-3550 or email Sergio.Prince@ocgov.com or Tanya.Flink@ocgov.com.