June 20, 2017
Volume 2

Issue 12

News and Updates

Board Action Addressing Homelessness

Recently, Supervisor Andrew Do and the Orange County Board of Supervisors took multiple steps aimed at keeping up the momentum in our fight against homelessness.

The Board of Supervisors approved short term housing services to homeless individuals with persistent and serious mental illnesses and who are without funding to secure housing. The short term housing services will include daily shelter, three meals, and support services.

Also, the Board approved a contract to help homeless families in CalWORKs to move quickly into stable permanent housing. This will lessen the challenges that many homeless families face, especially with regard to the basic family needs and employment opportunities. Under the agreement, services include housing identification, rental and moving assistance, and case management services.

An agreement was approved so that the Social Services Agency can implement the Restaurant Meals Program. This is an optional program that enables the elderly, disabled, and homeless to use their EBT benefits to purchase meals at participating restaurants. The Social Services Agency will begin marketing and outreach efforts for eligibility staff, CalFresh recipients, and potential RMP restaurant providers. The program will be in operation in the beginning of fall.

Vietnam War Memorial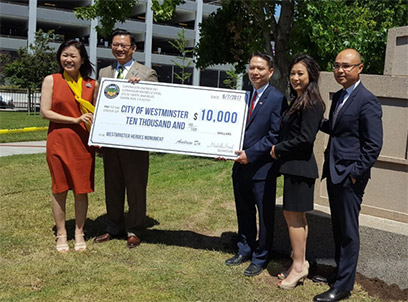 An exciting project is coming to the City of Westminster to celebrate freedom and honor five Generals and one Lieutenant who gave their lives for their country.

This new monument will be located at the Sid Goldstein Freedom Park, which is also the site of the Vietnam War Memorial. The Vietnamese community wishes this to be a reminder of the brave South Vietnamese forces who gave their lives in an effort to stop the spread of communism and uphold freedom.

The monument was made possible by the City of Westminster, two $5000 donations from Supervisor Andrew Do and Chairwoman Michelle Steel, and other private donations. If you would like more information on this memorial, click here.

Lunch at the Garden Grove Library

Supervisor Andrew Do will be serving lunch at Garden Grove Main Library on June 26th for the kick off of Lunch at the Library.

OC Public Libraries, the California Library Association, and the Garden Grove Unified School District will be hosting free lunch from June 26th through August 4th at the Garden Grove Main Library and the Garden Grove Chapman Library.

Lunches will be served from 12pm-1pm for individuals who are 18 years old or younger. This program was made possible through a grant from the California Library Association and the Garden Grove Unified School District. The lunch at the library program provides nutritional supplementation for families who rely on regular school lunches.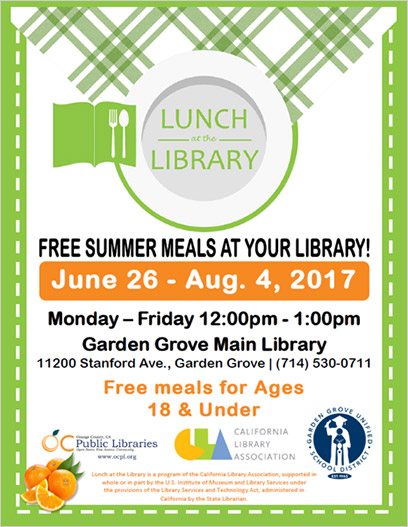 Events at the County Community Service Center

The Legal Aid Society of Orange County, Health Consumer Action Center will be hosting a workshop at the County Community Service Center in Westminster on Wednesday, July 19 from 10am-11am.

More information is provided below on how the Health Consumer Action Center and this workshop may help you: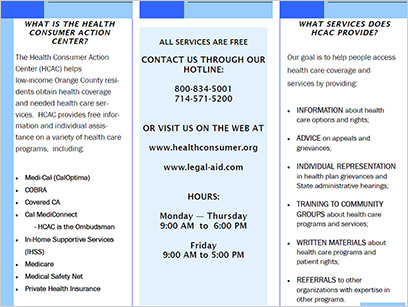 Click on the image above to view a PDF version.



DISTRICT

STAFF
Chris Wangsaporn
Chief of Staff

Nick Lecong
Deputy Chief of Staff

Tara Campbell
Communications Director

Veronica Carpenter
Senior Policy Advisor

Luigi Luciano
Policy Advisor

Ofelia Velarde-Garcia
Policy Advisor

Chris Gaarder
Administrative Assistant

Adriianna Lagorio
Administrative Assistant

Manning Pham
Administrative Assistant

Joyce Rivero
Executive Secretary

Matt Haines
Executive Aide



Stay Updated!