Board of Supervisors

Welcome to Nelson's E-News!

The Board of Supervisors tentatively approved its budget for FY 2014-15, which begins July 1, 2014 and ends June 30, 2015. The $5.4 billion budget is set for final approval on Tuesday, June 24 at 9:30am. Unfortunately, Orange County lags far behind in the share of property tax revenue it receives, ranking dead last. This forces several difficult decisions on how much funding the County can allocate to its various programs.

Read below to find out about a special contest in the Fourth District! In partnership with OC Waste & Recycling, the Angels are holding an Eco Challenge poster contest for Orange County children with a winner from each Supervisorial district.

As a reminder, the County will be closed on Friday, July 4 in observance of Independence Day. Following the June 24 meeting, the Board of Supervisors will be dark on Tuesday, July 1 and Tuesday, July 8.

Sincerely,
Shawn Nelson

Board Updates



FY 2014-15 Budget Hearing

The Board of Supervisors held its annual public budget hearing last week. This yearly process allows for public input and permits the Board to take nonbinding, straw votes on each item to allow staff the time to make adjustments ahead of the final budget adoption.

Supervisors adopted the recommended budget of $5.4 billion before making adjustments. After completing the hearing in one day, the final budget adoption was set for Tuesday, June 24 at 9:30 am.

Highlights include:

Equalization of all five Board of Supervisors budgets to $955,000.
The General Fund is $672 million, the majority of which comes from property tax revenue
The public safety half-cent sales tax (Proposition 172) funding is forecast to grow from $288 million to $297 million.
Public safety realignment allocation to the County, AB 109, is forecast to decrease from $73 million to $66 million.
A net increase of 18 budgeted positions, from 18,035 to 18,053. The employee count will be 15,990.
Please click here to view the budget hearings PDF file.

OC Wins Twelve 2014 NACo Achievement Awards

County departments and agencies racked up 12 winners out of 15 entries submitted to the National Association of Counties (NACo) Achievement Awards for 2014. The association this month spotlighted winners across the country which celebrate innovative programs to modernize county governments.

The awards are non-competitive, meaning that each entry is regarded on its own merits rather than being pitted against other entries. However, some bragging rights are in order: Orange County won more NACo awards this year than Los Angeles County.

The awards' non-competitive nature allows for multiple wins in any of 21 categories, a good thing for OC agencies, which had a pair of wins in three different categories.

Headquartered in Washington, DC, NACo was founded in 1935 to represent the interests of the nation's county governments. It has over 2,350 member counties.

Please click here to view the programs that OC's winning agencies were recognized.

OCTA



OCTA Board Approves Balanced Budget

The Orange County Transportation Authority Board of Directors approved a balanced $1.1 billion budget for the coming year during its meeting on Monday.

The 2014-15 budget encompasses all services, projects and programs that are administered by OCTA. Major initiatives for the budget include sustaining bus and rail service levels, closing out Measure M1, continuing Measure M2 improvements and operating the 91 Express Lanes.

OCTA's balanced budget for the year ahead represents a significant investment in all modes of transportation and fulfills the ongoing commitment made to voters who approved Measure M. We expect to deliver tangible results to improve transportation throughout the county whether residents choose to travel by car, bus, rail or bicycle.

Funding allocation for the budgets include:

$429 million for bus operations
$297 million for streets and roads improvements
$176 million for freeway projects
$121 million for Metrolink service, rail and station projects in Orange County
$11 million for motorists and taxi services
This balanced budget is a result of OCTA's mission to deliver long-term sustainable transportation solutions for the residents of Orange County.

Leading Industry Publication features interview with OCTA CEO

In an interview with a leading industry magazine, OCTA CEO Darrell Johnson made comments that became the basis for the article's headline and structure. His observations about the power of video to engage and inform appeared in the June 2014 issue of Metro Magazine.

Referring to OCTA's Adventure Series -- seven short videos that take viewers on adventures aboard vanpools, carpools, trains, buses, and bikes -- Johnson explained that OCTA used storytelling to share information about its many transportation options.

OCTA is the first transportation agency of its kind to figuratively "take people along for the ride" to experience the complete range of alternative transportation modes. The upbeat approach was welcomed by everyone from transportation coordinators to new and existing riders. During the first six weeks, the Adventure Series videos garnered 4,400 views and more than 10,000 unique visitors.

Widely read and referenced by industry professionals, METRO magazine serves the public and private passenger bus and rail transit and motorcoach industry.

See more at: http://blog.octa.net/leading-industry-publication-features-interview-with-octa-ceo#sthash.akvCKFcn.dpuf

AQMD

Supervisor Nelson Approves Funding for School Buses in the Fourth District

At the June 13th SCAQMD Board Meeting, Supervisor Shawn Nelson voted to support using $520,755 in Proposition 1B-School Bus funds to replace six school buses for the Fullerton School District. These funds will substitute the same amount in Carl Moyer AB 923 funds (Fund 80), which will be available for additional school bus purchases in the future.

The Proposition 1B-School Bus Program initially gave $71.2 million to SCAQMD to replace and retrofit school buses. With an additional $12.4 million from SCAQMD's own funds, the program replaced 465 and retrofitted 467 school buses. SCAQMD efficiently used 3.3% of the 5% allowed for administrative support. The $520,755 remaining in Fund 82 includes $13,592 in accrued interest must be spent or returned to CARB after June 30, 2014.

See more at: http://www.aqmd.gov/docs/default-source/Agendas/Governing-Board/2014/2014-jun13-agenda.pdf?sfvrsn=2

In the Community

Fourth District Helps Veterans at Anaheim Job Fair

Supervisor Nelson was honored to partner with the Anaheim Chamber of Commerce and the Orange County Workforce Development team at last week's 2014 Veterans Job Fair. Delivering on his commitment to help Veterans in transition with job, career information and networking concepts from within the Orange County system, Supervisor Nelson's team made contact with hundreds who attended the event hosted at the Anaheim Convention Center.

Policy Advisor Steve Spernak spent the day explaining how to access the HR website and eligibility requirements for a County job. Over 200 recruiters and employment technicians attended the Job Fair that offered careers in the fields of law enforcement, technology, human services and professional management.

Congratulations to the Anaheim Chamber team of Heather Sievers and Sandy Morales as well as Andrew Munoz from the OneStop Workforce Development for an outstanding Job Fair. For further information on how your company can be part of the Anaheim Chamber, please contact Heather Sievers at Heather@Anaheimchamber.org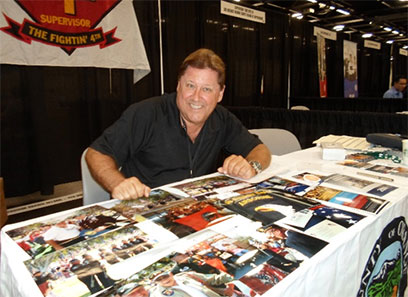 Policy Advisor Steve Spernak works the Supervisors Veteran information and jobs-outreach booth.

The Fourth District Honors D-day and Walt Ehlers Medal of Honor Heroism

Supervisor Nelson was honored to deliver a commemorative display at the Buena Park Seniors Activity Center to honor the 70th Anniversary of the D-day invasion of France to liberate Europe and end WWII. Special thanks to Congressman Ed Royce and his Washington DC staff who had an American Flag flown over the nation's Capital to honor Sgt. Walt Ehlers and the 150,000 American and Allies who landed with him on D-Day. Ehlers lead his squad ashore through gunfire and artillery to high-ground past Omaha Beach on the morning of June 6th, 1944.

Ehlers fought his way inland with American forces where he engaged the enemy and sustained rifle wounds while rescuing wounded in the field of fire while refusing evacuation until his men were safe.

For his heroism, Ehlers was presented the Congressional Medal of Honor and lived to be the last living D-Day recipient. Ehlers was also featured in an incredible national expose of his heroism on June 6th by the Wall Street Journal.

Supervisor Nelson sent his thanks to Mark Saucedo, Director of the Ehlers Center, who joined Policy Advisor Steve Spernak in creating the memorial they stationed in the main foyer. The USA flag from Congressman Royce will be presented to Mrs. Ehlers by Saucedo and VFW Director John Muller on behalf of Mr. Royce and the people of the United States to honor her husband and all WWII Veterans. A single candle was burned at the shrine to reflect the 'endless flame' that lights the freedom and liberties our troops died for to defend world democracy 70 years ago.

USA and County flags were displayed at 70th Anniversary of D-Day at Ehlers Center

General Announcements

Time is Running Out to enter the
2014 Eco Challenge Poster Contest

Posters are due by Monday, June 30, 2014

The chance to be an Honorary Bat Kid at a 2014 Angels baseball game ends soon. Young Orange County residents have until Monday, June 30, 2014 to submit their posters and be eligible to win. Among other prizes, the five winners of the contest will serve as Honorary Bat Kids. Visit www.discoverycube.org/batkid for contest rules and eligibility.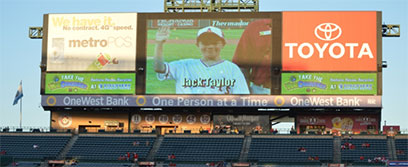 Above is last year's Fourth District winner Jack Taylor
Posters must be delivered in person or mailed to Discovery Science Center. Five lucky winners (one from each of Orange County's Supervisorial District) will be awarded the status of Honorary Bat Kid during one of five predetermined Angels Baseball home games in July, August or September 2014. Winners will also receive the following:

Four tickets to a predetermined Angels home game
Complimentary parking for the game
One Bat Kid uniform
One official baseball for autographs
One on-field credential for dugout access (for Bat Kid only)
Recognition on the video board during pre-game activities
One professional field photo

Do you know any hometown heroes?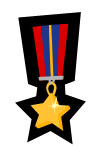 The Fourth District is accepting submissions to recognize unsung heroes in our community.

This may include public safety, first responders, or friends and neighbors who have gone above and beyond the call of duty in everyday life to enrich our community.

To share your story, please call or email Audra Fishel: Audra.Fishel@ocgov.com 714-834-3440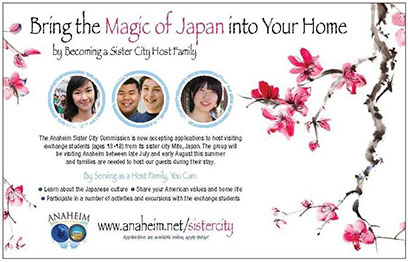 Click on the image above to view a larger version.

OC Parks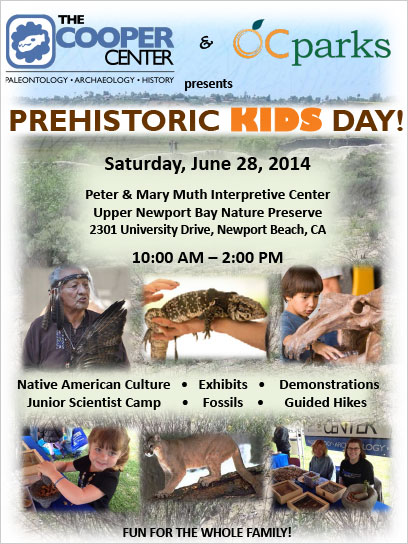 Click on the image above to view a larger version.

County Commissions and Committees

The 4th District has vacant appointments on the following commissions or committees:


Oversight Board of the Successor to the City of Redevelopment Agency (Buena Park and Anaheim)
Community Action Partnership of OC
Treasury Oversight Committee Member
If you are interested in serving on one of these Committees, please call Audra Fishel at (714) 834.3440

Library Corner

Team Jeopardy for Teens to Be Held at the Buena Park Library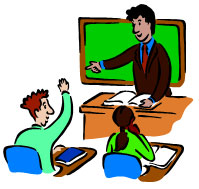 Teens can match their knowledge against other teams as they put their heads together to come up with the question when given the answer at the Buena Park Library's Team Jeopardy Challenge on Tuesday, June 24th at 6:30. There will be a prize for the winning team.

For more information, please call the library at 714.826.4100 x125, or visit our virtual branch at www.buenaparklibrary.org. The Buena Park Library District is located at 7150 La Palma Ave, Buena Park, CA. The Library is open Monday through Thursday, 10:00 a.m. – 8:00 p.m. and Friday and Saturday, 10:00 a.m. – 5:00 p.m.

OC Animal Care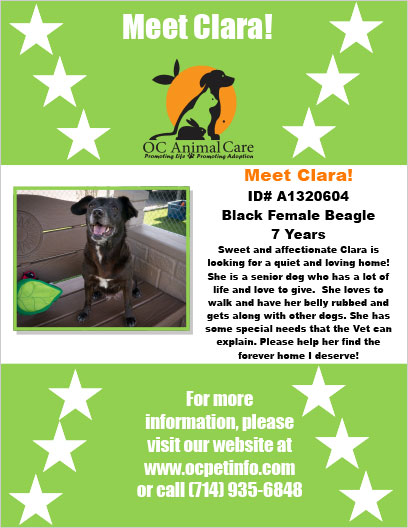 Click on the image above to view a larger version.

Events
Anaheim

What: "World Famous Buster Balloon Show"
Where: Pearson Park Amphitheatre - 401 N. Lemon St.
When: Friday, June 20
Time: 6:30 pm

What: West Anaheim Community Outreach Event
Where: Haskett Branch Library - 2650 West Broadway
When: Saturday, June 28
Time: 1:30 pm – 3:30 pm

What: O.C. Fire Services Association Annual Summer Benefit Show
Where: Anaheim Convention Center - 800 W. Katella Ave.
When: Sunday, June 29
Time: 7:00 pm

What: 26th Annual Anaheim Hills 4th of July Celebration
Where: Canyon High School & Peralta Park
When: Friday, July 4
Time: 7:00 am – 10:00 pm

Brea

What: Summer Day Camp Opens
Where: Community Center
When: Monday, June 23
Time: 7:00 am – 6:00 pm

What: Summer Fun Club Opens
Where: Community Hall
When: Monday, June 30
Time: 9:30 am – 12:00 pm

What: City Council Meeting
Where: Council Chambers
When: Tuesday, July 1
Time: 7:00 pm – 9:00 pm

Buena Park

What: City Council Meeting
Where: Council Chamber – 6650 Beach Blvd.
When: Tuesday, June 24
Time: 5:00 pm

What: Summer Concert Series in the Park
Where: 7520 Dale Street
When: Wednesday, June 25
Time: 7:00 pm – 9:00 pm

What: June Concert
Where: 8150 Knott Avenue
When: Saturday, June 28; Sunday, June 29
Time: 3:00 pm

Fullerton

What: Muse Mondays
Where: Fullerton Public Library
When: Monday, June 23
Time: 7:00 pm – 8:30 pm

What: Fullerton Downtown Farmers' Market
Where: Fullerton Museum Plaza – Wilshire and Pomona Avenue
When: Thursday, June 26
Time: 4:30 pm – 8:30 pm

What: July 4th Celebration
Where: Fullerton High School Stadium – Corner of Lemon and Berkeley
When: Friday, July 4
Time: 5:00 pm – 9:30 pm

La Habra

What: PBS SoCal Summer Learning Day
Where: Community Center
When: Sunday, June 28
Time: 10:00 am – 3:00 pm

What: Eating Healthy Workshop & Kids Circuit Training
Where: Community Center
When: Tuesday, June 24
Time: 10:30 am – 11:15 am

Placentia

What: Economic Development Committee Meeting
Where: Community Meeting Room
When: Tuesday, June 24
Time: 6:00 pm – 7:30 pm

What: Historical Committee Meeting
Where: Administrative Conference Room
When: Tuesday, June 24
Time: 7:00 pm – 8:30 pm

What: City Council Meeting
Where: 401 E. Chapman Ave.
When: Tuesday, July 1
Time: 7:00 pm – 9:00 pm

For questions or comments regarding Nelson's E-News
please contact the Supervisor's office staff:
Audra Fishel Ph: 714-834-3440 Email: Audra.Fishel@ocgov.com.