Board of Supervisors

Welcome to Nelson's E-News!

This weekend, there are several exciting events happening in the Fourth District. Tonight is the inaugural trip for the Angels Express Metrolink train, which will take fans to the Angel game against the New York Mets. The excitement begins at 5pm at the Irvine station. Over the course of the season, the Angels Express will be available for all Angel home games beginning at 7:05pm. Please read below for more information or click this link.

All weekend, my office will be present at the 2014 La Habra Spring Citrus Fair. Please stop by our booth, say hello and pick up some information about the County of Orange. More information is available in the events section.

Finally, more healthy recreational opportunities are coming to north Orange County with progress being made on the Orange County Regional Bikeways Loop. The Board of Supervisors has awarded a contract to begin bikeway improvements along Coyote Creek, part of the OC Bike Loop. More information may be found below.

The Board of Supervisors will be dark on both Tuesday, April 15 at Tuesday, April 22. The next meeting will be Tuesday, April 29 at 9:30am in the Hall of Administration, 333 W. Santa Ana Blvd., Santa Ana 92701.

Sincerely,
Shawn Nelson

Board Updates



Coyote Creek Bikeway Update

On April 8th, at Tuesday's meeting, the Board of Supervisors unanimously voted to award the construction contract for the Coyote Creek Bikeway to Excel Paving Co. This will provide bikeway improvements for connecting the existing bikeway along the west arm of Coyote Creek that links to the San Gabriel River Bikeway and the Pacific Ocean. This segment primarily runs through Buena Park from Malvern Avenue to Hillsborough Drive.

One of Supervisor Nelson's top initiatives as Chairman of the OCTA Board is to raise awareness about and fund active transportation through what is known as the Orange County Regional Bikeways Loop. Supervisor Nelson has championed the Fourth District Bikeways collaborative which has identified and prioritized regional bikeway improvements in his district. Partners include the Orange County Transportation Authority (OCTA), the California Department of Transportation (Caltrans), and the cities of Anaheim, Buena Park, Fullerton, La Habra and Placentia.

As part of the ongoing regional bikeway planning effort, staff and local jurisdictions have identified and built consensus on key regional bikeway corridors in District 1, 2, and 4. Four of these corridors comprise the OC Bike Loop including: Coyote/San Gabriel River Trails, Pacific Coast Highway Corridor, Santa Ana River Trail and the Union Pacific Rail Right of Way Corridor.

A feasibility study of key gaps along the OC Bike Loop is being be led by the County of Orange, in partnership with SCAG over the next year. In support of the County and SCAG, OCTA will concurrently conduct extensive outreach and marketing to raise awareness of the OC Bike Loop vision. Several segments along the loop have been approved for funding through OCTA's Bicycle Corridor Improvement Program.

For more information, please visit: http://ocgov.com/gov/bos/4/bikeway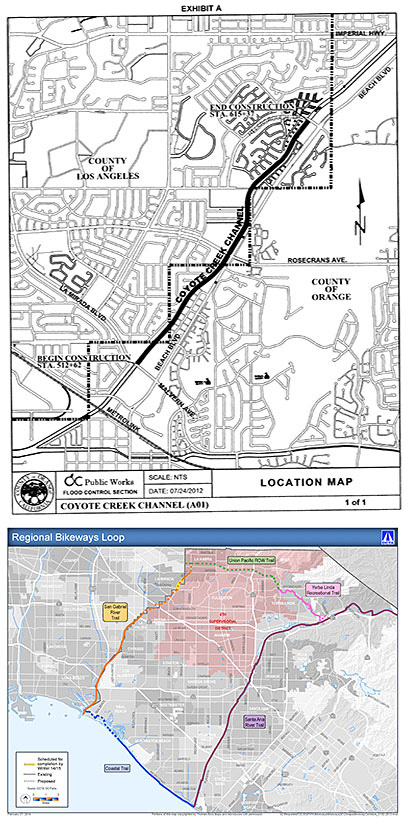 County Renews Agreement with CDR

The Board unanimously approved a Memorandum of Understanding (MOU) as a sponsor of the Center for Demographic Research (CDR) at Cal State Fullerton for demographic research and services. CDR is a research and information center affiliated with CSUF and has provided valuable demographic information for use by numerous Orange County organizations, including the County.

In fact, the County of Orange has partnered in an MOU with several other government entities to contract with the CDR since April 1996. Prior to the bankruptcy, the County employed an in-house demographic department, which produced much of the work now done by CDR.

Since its inception, CDR has been instrumental in developing the Orange County projections for input to the Southern California Association of Governments. In addition, CDR has conducted analysis for the Regional Housing Needs Assessment (RHNA) for all local jurisdictions in the county.

Additionally, the County periodically needs to obtain specialized services for specific demographic needs. For example, the CDR was retained by the County following the 2010 Census to provide redistricting modeling and demographic support. CDR has also provided demographic services for the Long Range Financial Plan and the Strategic Plan, as well as studies for the Health Care Agency and other departments.

The MOU will run from July 1, 2014 through June 30, 2017.

TCA

Cash Tolling Ends May 13th, 2014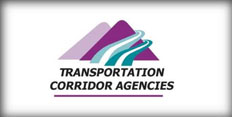 The Transportation Corridor Agencies (TCA) has announced that May 13 is the last day to pay with cash on The Toll Roads (State Routes 73, 133, 241 and 261). Cash toll collection will cease on the roadways on Wednesday, May 14, at 12:01am.

Fortunately, other options still exist. Fastrak users will have continued ability to use their transponders. In addition, Express Accounts may be set up online or with the mobile app to pay the toll charge per transaction or to be debited from a prepaid account. For tourists or infrequent users, one-time tolls may postpaid within 48 hours of using a toll road to avoid a violation.

The presentation below contains more useful information. For more information and to sign up for an account, visit the Transportation Corridor Agencies website.

Please click here for the presentation.

OCTA



Ride Metrolink FREE to the Game!

Join the Pre-Game Party at Angels Express Fan Friday
Calling all Angels Fans! Don't miss your one and only chance to get free Metrolink tickets, authentic team merchandise, free food and free live music all in one place. Join hundreds of fellow fans for an exclusive pre-game party at the Irvine Station on Friday, April 11 at 5pm

FREE Metrolink Tickets
If you love baseball, you'll love Angels Express Fan Friday! On your way to the game on April 11, be one of the first 100 people to drop by the pre-game party and receive a free Metrolink ticket.

Come for the tickets, stay for the party, go to the game!

Special Offer for Facebook Fans
Act fast on this one! Join our Facebook community to download an exclusive coupon. Redeem it at Angels Express Fan Friday and receive a limited-edition pint glass celebrating one of baseball's most popular players.





See You There!
The Irvine Transportation Center is located at 15215 Barranca Parkway, Irvine, CA 92618. Following the party, the train to Anaheim will depart at 5:59 pm. Free tickets are good Friday, April 11, 2014 only
For more Angels Express information, tickets, and train schedules. Click here.

Thank you to Mobile Source Air Pollution Reduction Review Committee's (MSRC) for providing funding for the Metrolink Angels Express trains.

In the Community

Two Saucy Broads Cut the Ribbon on Their New Location

On Friday March 28th "Two Saucy Broads" pizza and beer parlor cut the ribbon on their new location in Fullerton. The Fullerton Chamber of Commerce hosted the Ribbon Cutting celebration which was attended by dozens of Chamber members, elected officials and city officials. Located right across the street from City Hall and only a few blocks from Downtown Fullerton, the new location is sure to add to Fullerton's local economy. Described as a "pizza and beer parlor" Two Saucy Broads features dough and sauce made in house in their restaurant as well as many selections of craft beer including beer from their next door neighbor Bootlegger's Brewery.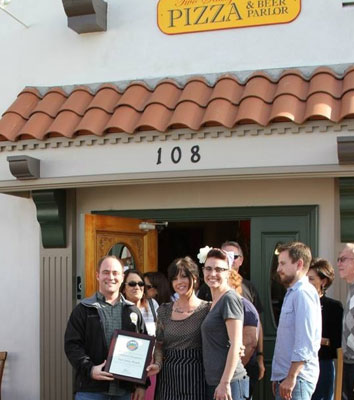 Policy Advisor Scott Carpenter presenting a certificate to the owners of Two Saucy Broads

Chairman Nelson meets with OC diverse community leaders

This past week Chairman Nelson and OCTA CEO Darrell Johnson met with the Orange County Hispanic Chamber of Commerce and Orange County's Diverse Community Leaders to share ideas on how diverse communities can be represented in the future planning efforts at OCTA. Several organizations were represented at the meeting such as the Filipino Chamber of OC, Vietnamese Community of OC, and the OC small business development center. OCTA provides exemplary transportation services for the people of Orange County and is to be commended for its efforts to include diverse communities and the business community in its short and long-term planning efforts. For more information on the OCHCC, please visit http://www.ochcc.com/site/.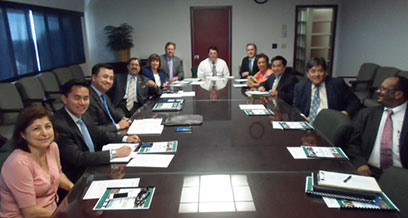 Orange County Diverse Community Leaders

The Source hosts Topping Ceremony in Buena Park

Two years in the making and a life-time dream for west county residents, the City of Buena Park enjoyed their day in the sun with last week's Topping Ceremony at the newest and hottest shopping and entertainment center in OC. The event is a centuries old tradition of workers or owners signing the last beam put in place on the roof of a new building or home.

The Source will feature stores, international dining and world-class entertainment with the construction of their 21st century night-club and 1200 seat theater which will be located at Beach and Orangethorpe. With entertainment giant YG on-board, the Korean version of Sony Entertainment, the holograms and music festivals, food fairs, concerts and movie premiers will be world-class once the center is complete in January of 2015. Katie Wanamaker, the VP of operations at Greenland Property Management hosted the VIP and City Council members along with business developers and international corporate leaders who enjoyed the briefing and power-point fireworks of what will be a fantastic venue employing 5,000 OC residents.

For more information on how your company can be part of this vision, call Katie Wanamaker at (714) 521-8580.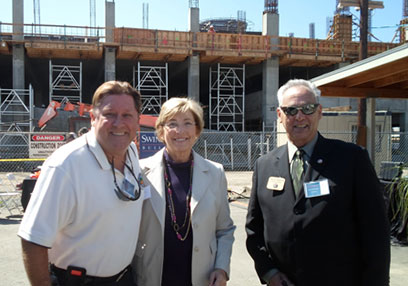 Policy Advisor Steve Spernak joins councilmembers Beth Swift and Fred Smith at The Source dedication ceremony last week.

The Fourth District Supports Ronald McDonald House Walkathon

Congratulations to the 20,000 OC residents who made the early morning rally at the Honda Center of Anaheim to raise money to support the Ronald McDonald House of Orange County. Teams of businesses, sororities and families dressed in imprinted colored shirts to make the 3.1 mile walk around the Honda Center, across Ball Rd and down the Santa Ana River trail to Katella and the finish line. The walk in OC was part of 4 cities who dedicated the Sunday morning to raising money to finance the Ronald McDonald house at 383 Batavia, Orange.

Families and parents who have children in treatment at CHOC use the facility to stay close to the hospital and their loved ones. The goal of $312,000 was almost met with approximately $309,000 raised by the sponsored walkers. Supervisor Nelson provided staffer Steve Spernak, bags of ice cubes in support to the thousands of walkers who passed the rally station on Phoenix Club Road just south of Ball Road.

For more information or to contribute to this terrific project, please call the Ronald McDonald House at (714) 639-3600 or email info@ronaldhouseoc.org.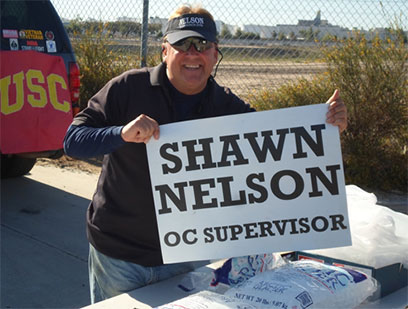 Policy Advisor Steve Spernak manned the Supervisor's ice and water support station at the McDonald's Walkathon.

Brea Chamber Hosts Mayor's State of the City

Hundreds of chamber members, corporate professionals and civic leaders from neighboring cities attended the Brea Chamber of Commerce and enjoyed another classic event of fun and hospitality at the annual Mayor's State of the City luncheon.

Hosted at the Embassy Suites adjacent to City Hall, the luncheon was highlighted by Mayor Brett Murdock doing a spoof introduction video replica of the popular Cadillac commercial as he high-fives staff as he walks through the city administration offices. Once the laughs settled, Mayor Murdock went to business with a fantastic power-point of how Brea has grown from orange groves to a big city enterprise.

Each segment of the power-point updated the attending with the pride and performances of how the council and city employees deliver public safety, senior services, recreation, shopping, business development and one-of-a-kind downtown dining experiences.

For more information on how you or your company and be part of Brea's future, please call Executive Director Heidi Gallegos at (714) 529-3660 or email her at Heidi@Breachamber.com.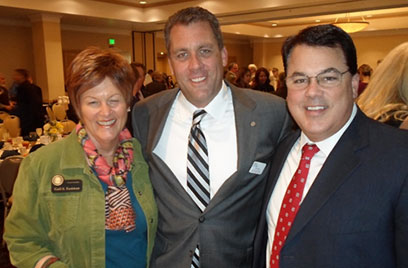 Anaheim City Councilmember Gail Eastman (left) joined Brea Chamber Chairman John Coos(center) and Supervisor Nelson (right) for the 90 minute briefing about Brea.

Announcements

Do you know any hometown heroes?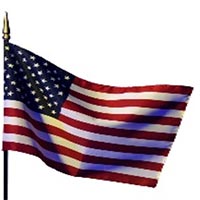 The Fourth District is accepting submissions to recognize unsung heroes in our community.

This may include public safety, first responders, or friends and neighbors who have gone above and beyond the call of duty in everyday life to enrich our community.

To share your story, please call or email Audra Fishel: Audra.Fishel@ocgov.com 714-834-3440

OC Parks


Tri-City Park Fishing Derby A Success!

Tri-City Park held its first Fishing Clinic and Derby on Saturday, April 5. The event was attended by 447 guests from the area and surrounding counties. Grandparents, dads, moms, and even cousins, helped grandchildren, children, brothers and sisters between the ages of 2 to 15 catch over 100 pounds of trout. For many young fishermen, it was the first time that they caught a fish! The largest trout caught during the event was over 4 pounds. According to staff, and volunteers, over 25 comments were received from visitors on what a positive event that it was for their children and that they cannot wait until the next one.

For more information please visit www.ocparks.com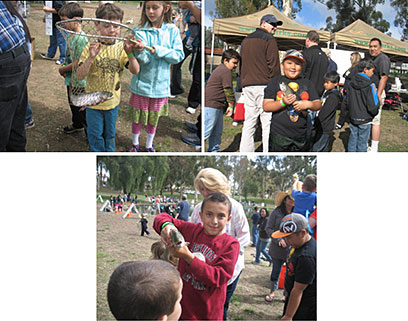 County Commissions and Committees

The Fourth District has vacant appointments on the following commissions or committees:


Oversight Board of the Successor to the City of Redevelopment Agency (Buena Park and Anaheim)
Community Action Partnership of OC
In Home Support Services Commission
Treasury Oversight Committee Member
If you are interested in serving on one of these Committees, please call Audra Fishel at (714) 834.3440

OC Animal Care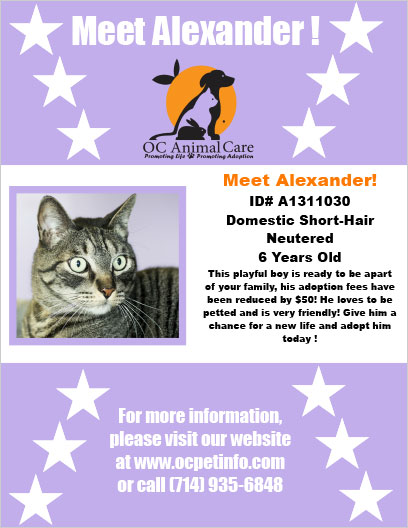 Click on the image above to view a larger version.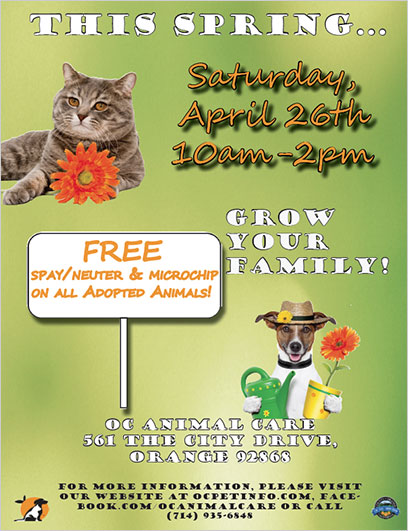 Click on the image above to view a larger version.

Library Corner

Day of the Child, Day of the Book Celebration at Buena Park Library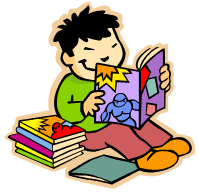 On Wednesday, April 16th at 6:30 the Buena Park Library will celebrate, The Day of Child/Day of the Book, El Día de los Niños/El Diá de los Libros with a special presentation by Birdie Mendoza of Birdie's Playhouse. Join Birdie as she uses puppets, ribbon streamers, and music with a tropical Latin twist to entertain and educate children about wildlife and the importance of reading. There will be a special drawing for four Knott's Berry Farm tickets at the close of the show.

For more information, please call the library at 714.826.4100 x126, or visit our virtual branch at www.buenaparklibrary.org. The Buena Park Library District is located at 7150 La Palma Ave, Buena Park, CA. The Library is open Monday through Thursday, 10:00 a.m. – 8:00 p.m. and Friday and Saturday, 10:00 a.m. – 5:00 p.m.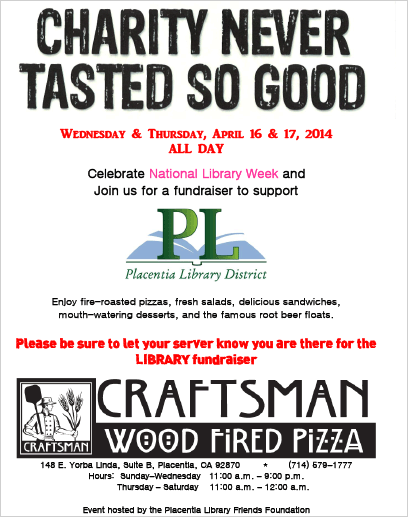 Click on the image above to view a larger version.

Events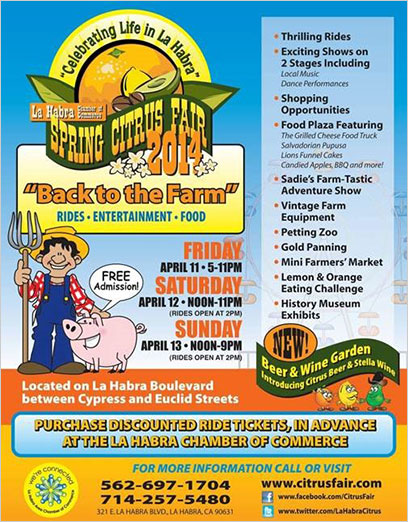 Click on the image above to view a larger version.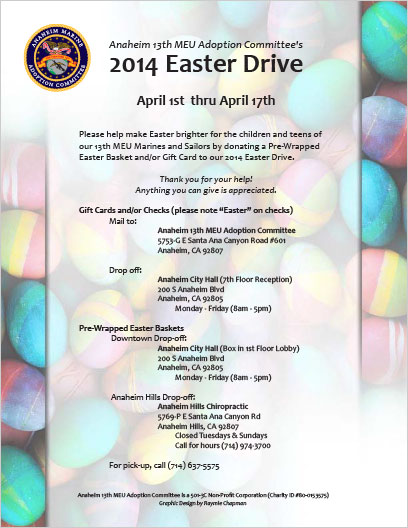 Click on the image above to view a larger version.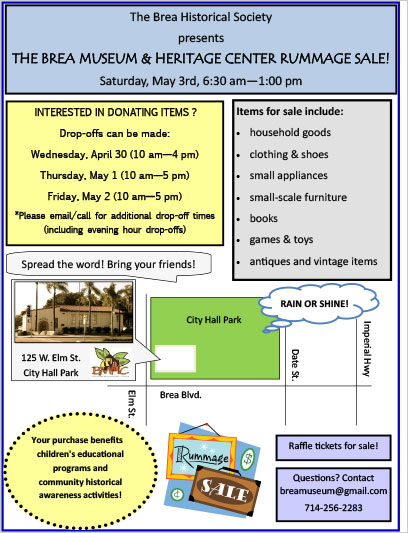 Click on the image above to view a larger version.

Anaheim

What: Spring Cleaning Eco Challenge Donation Event
Where: The Honda Center-2695 East Katella Ave.
When: Saturday, April 12
Time: 8:00am-11:00am

What: Anaheim Family YMCA Good Friday Breakfast
Where: Anaheim Marriott-700 W. Convention Way
When: Friday, April 18
Time: 7:15am-9:00am

What: Preserving Elder Lifestyles Speaker Series
Where: Brookhurst Community Center-2271 W. Crescent Ave.
When: Wednesday, April 23
Time: 10:00am-11:00am

Brea

What: Bollywood Fitness
Where: Brea Fitness Center-695 East Madison Way
When: Friday, April 18
Time: 6:30pm-7:30pm

What: Tom Wopat in Concert
Where: Curtis Theatre-1 Civic Center Circle
When: Saturday, April 19
Time: 5:00pm-7:00pm

What: It's Your Money Financial Workshop
Where: Brea Senior Center-500 Sievers Ave.
When: Tuesday, April 22
Time: 1:30pm-3:00pm

Buena Park

What: Fine Arts Commission Meeting
Where: 6650 Beach Blvd.
When: Wednesday, April 16
Time: 6:30pm

What: City Council Meeting
Where: 6650 Beach Boulevard.
When: Tuesday, April 22
Time: 5:00pm

What: Senior Citizens Commission Meeting
Where: 6650 Beach Boulevard
When: Thursday, April 24
Time: 9:00am

Fullerton

What: 12th Annual "Faces of Fullerton"
Where: Fullerton Downtown Plaza
When: Saturday, April 12
Time: 10:00am-3:00pm

What: A Salute to Veterans at the Fullerton Museum Center
Where: Fullerton Museum Center-301 N Pomona Ave.
When: Sunday, April 13
Time: 12:00pm-4:00pm

What: Bicycle Users Subcommittee
Where: Fullerton City Hall, Council Chambers-303 W. Commonwealth Avenue
When: Wednesday, April 16
Time: 5:00pm-6:30pm

La Habra

What: La Habra Spring Citrus Fair
Where: 321 E. La Habra Blvd. between Cypress and Euclid St.
When: Friday, April 11-Sunday, April 13
Time: Friday, 5:30pm-11:00pm; Saturday, 12:00pm-11:00pm; Sunday, 12:00pm-9:00pm

What: Lunch Mob
Where: Westridge Golf Club-1400 South La Habra Hills
When: Wednesday, April 16
Time: 11:30am-1:00pm

What: Bunny Face Craft
Where: Family Art Center-301 South Euclid Street
When: Thursday, April 17
Time: 11:00am

Placentia

What: Easter Eggcitement & Spring Carnival
Where: Kraemer Park-203 No. Bradford Avenue
When: Saturday, April 12
Time: 9:00am-1:00pm

What: Good Morning Placentia
Where: Avalon Bagel to Burgers-174 E. Yorba Linda Blvd.
When: Wednesday, April 23
Time: 8:00am

What: Free Shredding, E-Waste, and Pharmaceutical Collection Event
Where: Placentia Civic Center-401 E. Chapman Ave.
When: Saturday, April 26
Time: 8:00am-2:00pm


For questions or comments regarding Nelson's E-News
please contact the Supervisor's office staff:
Audra Fishel Ph: 714-834-3440 Email: Audra.Fishel@ocgov.com.