March 6, 2015
Volume 2

Issue 9

County Connections

Process Approved for Transportation Network Companies to Serve John Wayne Airport

The Orange County Board of Supervisors, on Tuesday, approved an operating permit that will allow Transportation Network Companies (TNCs), which include "ridesharing" services such as Uber and Lyft, to begin serving John Wayne Airport (JWA).

Under regulations set by the California Public Utilities Commission, TNCs may not operate at airports unless specifically authorized by the airport authority. Board approval of the TNC permit process will lead to TNC drivers being able to pick up passengers who have arranged for rides as well as drop off passengers.

John Wayne Airport staff will review all ground transportation operating permit applications to ensure applicants are in compliance with state and local regulations before issuing an operating permit. TNC drivers are not authorized to pick up passengers at the airport until the company receives a permit.

I am proud that the John Wayne Airport has positioned itself to be one of the first Southern California airports to allow transportation such as Uber, Lyft, and other smartphone app-based ride services.

During the Boards' discussion on Tuesday, I expressed concern over the guarantee of passenger safety and adequate oversight of drivers. Unlike cab companies, which have conformed to stringent oversight and have entered into partnerships with the Department of Motor Vehicles (DMV) to receive real-time updates on their drivers, Uber and Lyft have pushed back against tight regulation.

However, I am a strong proponent of innovation and am supportive of the John Wayne passengers having a choice in their means of transportation to and from the airport.

In order to address my concern I will be working with the County Executive Office and the Legislative Affairs team to research the possibility of amending an existing legislation relating to TNCs or some other legislative vehicle to add authorization for TNCs to participate in the DMV's Pull Notice Program.

To read more about this item please click here.

OC MOVES

Take Metrolink to the Dana Point Festival of Whales and the San Juan Capistrano Swallows Day Parade!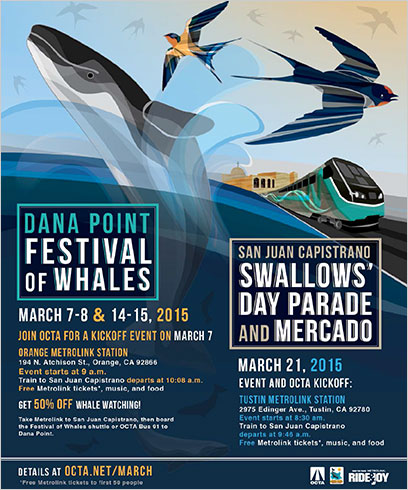 Click on the image above to view a PDF version.
For more information please visit is www.octa.net/whales

I-5 / Ortega Highway Full Closures Canceled For March 7, 8.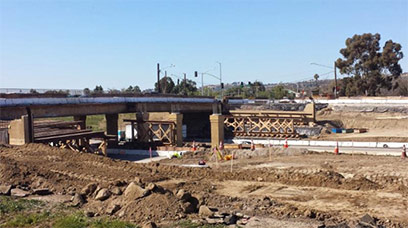 The full closures of I-5 in San Juan Capistrano and the Ortega Highway bridge, scheduled for midnight-6 a.m. this weekend, March 7, 8, have been canceled.

Closures scheduled for next weekend, March 14, 15, are still planned. The closures are necessary to allow falsework to be installed for the new bridge on the north side of Ortega. The Ortega Highway bridge will be closed at 11 p.m.

During the closures, motorists traveling north on I-5 will be diverted to the Ortega Highway off-ramp and will use Rancho Viejo Road and Junipero Serra Road to re-access the northbound I-5.

Motorists traveling south on I-5 will be diverted to the Ortega Highway off-ramp and back to southbound I-5 via the Ortega Highway on-ramp.

Motorists who want to drive into San Juan Capistrano from I-5 must use the Camino Capistrano or Junipero Serra exits.

For more information please click here.

Measure M2 Tax Oversight Committee Member Recruitment


SAFETY FIRST

DUI Enforcement Operations Planned this Weekend

Deputies from the Orange County Sheriff's Department's DUI Task Force will be deploying this weekend to stop and arrest alcohol and drug-impaired drivers in the department's ongoing traffic safety campaign. DUI Saturation Patrols will deploy on Friday, March 6, 2015 at 7:00 p.m. and continue until Saturday, March 7, 2015 at 3:00 a.m. in the cities of Aliso Viejo, Laguna Hills, Laguna Niguel and Laguna Woods.

"This is a 'Zero Tolerance' crackdown so Drive Sober or Get Pulled Over!" said Sergeant Ray Wert from the Orange County Sheriff's Department Traffic Bureau.

After falling dramatically for five straight years, figures for 2012 show an increase to 802 deaths because someone failed to designate a sober driver. Over the course of the past three years, DUI collisions in areas contracted by the Orange County Sheriff's Department have claimed 21 lives and resulted in 497 injuries of our friends and neighbors.

DUIs can impact the economy in addition to the pain and suffering of those immediately affected. Conservatively, a fatality has a $1.4 million impact, an injury $70,000 and a crash that only damages property averages nearly $9,000.

Funding for this program is from a grant from the California Office of Traffic Safety, through the National Highway Traffic Safety Administration. Report Drunk Drivers, Call 911!

South County Connections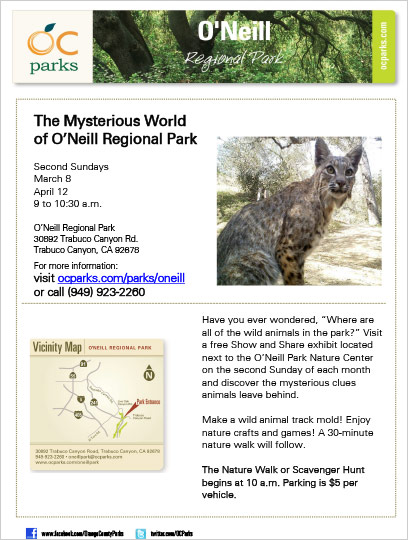 Healthcare Advisory


The OC Links Information and Referral Line provides telephone and online support for anyone seeking information or linkage to any of the Health Care Agency's Behavioral Health Services. These services include children and adult mental health, alcohol and drug inpatient and outpatient, crisis programs, and prevention and early intervention services. Callers can be potential participants, family members, friends or anyone seeking out resources, or providers seeking information about Behavioral Health programs and services. Trained Navigators provide information, referral, and linkage directly to programs that meet the needs of callers.

If you would like to learn more about services available through Behavioral Health Services, please call (855) OC-LINKS between the hours of 8 am - 6 pm to be connected to a Behavioral Health Navigator, or click on the OC Links Chat icon during open chat hours. TDD Number: 714-834-2332.

Harbor Happenings

Fun and festivities for the entire family Saturday and Sunday, March 7 & 8 and 14 & 15, 2015

The 44th annual Dana Point Festival of Whales, Saturday and Sunday, March 7 & 8 and 14 & 15, celebrates the return of the once-endangered California Gray Whale with a leviathan-size event. This annual celebration draws nearly 100,000 visitors from around the world to Dana Point each year during the height of whale watching season.

Dana Point offers visitors a great opportunity to get up close and personal with these incredible creatures and also enjoy sightings of other sea life unique to the California coast. Dana Point's Festival is unique in that there are so many different events and activities for visitors to enjoy. Whether it's the opening parade down Coast Highway, the Polynesian Connection at Baby Beach, Ocean Awareness, Clam Chowder Cookoff, Art in the Park or the grand finale concert on the water, visitors get a real feel for this great destination and can even be transported free of charge on the Festival shuttle that offers stops at each event venue. Visitors can actually 'migrate' just like the whales and this year the Festival will once again provide a water taxi to traverse the harbor. However, what visitors really want to experience is the thrill of spotting a pod of gray whales, a mega pod of dolphins or other sea life, and Dana Point Harbor offers the very best location along the California coast.

Located midway between Los Angeles and San Diego, experts report that Dana Point's 200-foot cliffs serve as a navigational landmark for migrating whales. Nearly 25 percent of the gray whale population follow the coastline during migration – which means many whales pass by Dana Point daily. An added bonus is Dana Point's harbor design that allows for a quick trip out to sea (approximately five minutes or less) so that whale watchers can spend more time spotting whales than winding through a harbor. Whale watching enthusiasts may also view these beautiful creatures from the Headlands Conservation Park. The Park includes a public trail system, over three miles in length, and links all the parks and open space areas of the Headlands. The system includes pedestrian trails, coastal and beach access, scenic overlooks and the Nature Interpretive Center.

For updated information on events and a wide variety of whale watching excursions, call 1-888-440-4309 or visit online at www.festivalofwhales.org.

Community Notice 2015 Festival of Whales Parade Road Closure

Dana Point Police Services will be implementing the following road closures during the Festival of Whales Parade on Saturday, March 7, 2015 from 9:00 AM until 12:00 PM.

PCH will be closed from Golden Lantern to Selva Road
San Juan Ave. will be closed from Violet Lantern to Golden Lantern
Blue Lantern will be closed from La Cresta to PCH
There will be no vehicular traffic allowed on PCH during the closures, nor will traffic be allowed to cross PCH during the closures.

Access to and from the Dana Point Harbor Area will be continuously available through the intersection of PCH and Del Obispo or by using Golden Lantern. Golden Lantern will not be closed during the event, however drivers should expect delays.

If you have any questions about how these closures, please contact Matthew Sinacori, City Engineer at 949-248-3574.

Get Out and Vote!

Registrar of Voters Releases Customer Service Results for November 2014 General Election

The Orange County Registrar of Voters released results today of several customer service surveys taken during the November Statewide General Election held on November 4, 2014.

During the Statewide General Election cycle extensive surveys were used to gather data on 11 levels of service provided by the Registrar of Voters. Comparative data is now available for nine separate elections. Results from the 11 surveys indicate that the Registrar of Voters continues to provide quality service to voters, poll workers and polling place hosts.

While the results indicate areas where there is additional room for evaluation or improvement, they largely confirm that the changes implemented in past elections have effectively streamlined and improved election operations. This data has been used to make adjustments to special election planning during 2015.

The surveys include (but are not limited to) poll worker training, poll worker experiences on Election Day, equipment delivery to polling places, voter interaction with our office, education programs, candidate filing and poll worker customer service.

The Registrar of Voters will expand its data collection from voters during the 2016 Presidential Election cycle, using surveys in select polling places on Election Day.

A copy of the 2014 November Statewide General Election survey report can be viewed here.

Furry Friends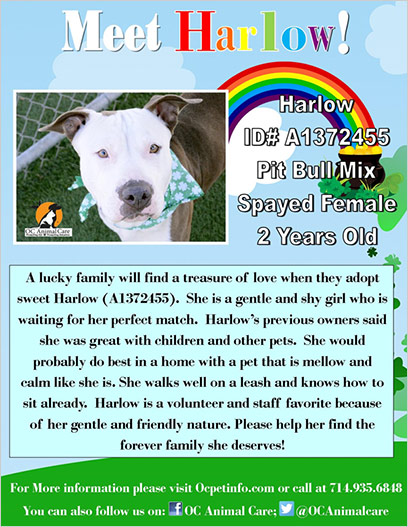 Last but not least this week I:

Was interviewed by Mark Miller on the Friendship Show Radio at KX 93.5 FM in Laguna Beach.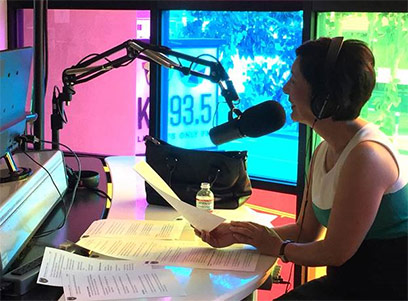 Toured the Friendship Shelter, the Laguna Food Pantry, and the Alternative Sleeping Location for the homeless in Laguna Beach with Dawn Price of the Friendship Shelter.
Participated in the Orange County Transportation Authority Regional Planning and Highways and the Environmental Oversight Committee meetings.
Participated in the Orange County Sanitation District's Operation Committee meeting.
Presented to Professor James Danziger's American Metropolitan class at the University of California, Irvine.
Participated in the CalOptima Board of Directors meeting.
Participated in the Opening Night Ceremony of the Festival of Whales.
Toured the Orangewood Resource Center.
My Staff:

Presented a certificate of recognition in honor of the 25th anniversary celebration of COSTCO in the City of Laguna Niguel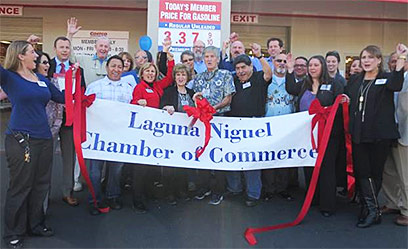 Presented a certificate of recognition in honor of the ribbon cutting ceremony for Reborn Cabinets in the City of Lake Forest.
Met with representatives of the Orange County Veterans Advisory Council (OCVAC) to discuss current and future plans of OCVAC.
Attended the Community Foundation of Orange Annual Gala held at Chapman University.
Met with representatives of the Anaheim Poverty Task Force to be briefed on a proposed Multi-Service Center and Emergency Shelter in the City of Anaheim.



DISTRICT

STAFF
Paul Walters
Chief of Staff

Victor Cao
Policy Advisor

Veronica Carpenter
Policy Advisor

James Dinwiddie
Policy Advisor

Kelley Jimenez
Policy Advisor

Sergio Prince
Community Relations Advisor

Tanya Flink
Office Manager



Stay Updated!