August 3, 2012
Volume 3, Issue 14
NELSON TEAM
Denis Bilodeau
Chief of Staff

Audra Adams
Policy Advisor /
Communications Director

Steve Spernak
Policy Advisor

David Zenger
Policy Advisor

Scott Carpenter
Policy Advisor

Mark Lopez
Policy Advisor

Neha Sata
Executive Aide
---


Welcome to Nelson's E-News!

At our Board of Supervisors meeting Tuesday, we approved an agreement to bring the popular Wild Rivers theme park back to Orange County. This project promises to bring solid revenue to the County, provide for a family-friendly destination and create many new jobs, especially for our youth. Please continue reading for more details.

Through my position on the OCTA Board of Directors, additional progress has been made on the Fourth District Bikeways Collaborative, particularly along the Coyote Creek Trail. I recently had the opportunity to present the latest developments at council meetings of the affected cities. A brief description is provided below.

The Board of Supervisors will be dark next Tuesday, August 7. The next regular meeting will be Tuesday, August 14 at 9:30am in the Hall of Administration, 333 West Santa Ana Blvd., Santa Ana 92701.

Have a great weekend!

Sincerely,
Shawn Nelson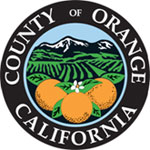 Washington Legislative Update

At Tuesday's meeting, the Board received its Washington legislative update. From all indications, disagreement and gridlock in our nation's capital will continue through at least the end of the year. Republicans want to continue, for at least one additional year, all the Bush Administration tax cuts, which were extended for two years in 2010. Democrats prefer those cuts for individuals making over $200,000 per year or households over $250,000 per year to expire this year.

The agreement that raised the debt-ceiling last year also established the so-called "Super Committee" designed to make recommended budget reductions over the next decade or automatic cuts from defense and domestic programs would occur. Since no consensus was reached, the automatic cuts are set to occur on January 1, with Republicans interested in preserving defense spending only and Democrats seeking to increase revenue to off-set any of those reductions. Speaking of the debt-ceiling, the maximum amount that the government can borrow, currently $16.4 trillion, is once again getting near and estimated to be reached around the end of the year.

The update also included the status of various other issues affecting Orange County, including funding for the Santa Ana River Mainstem project, a bill to allow current County employees to opt down to a lower pension tier and the Affordable Care Act.

Please view the entire PowerPoint presentation to the Board.
---

Board OK's Wild Rivers

The Board agreed to a 25-year lease of approximately 17 acres to Wild Rivers Irvine in the El Toro 100 Acre Parcel for its new waterpark. Estimated to generate more than $30 million for the County over that time, there are also two ten-year renewal options for a total possible term of 45 years. Construction is slated to take about 18 months for a summer 2014 opening, with the operating season scheduled to run from May 1 to about October 15.

Click here to see a map of the new Wild Rivers water park, located on the southwest corner of the former El Toro Marine Corps Air Station (MCAS).
---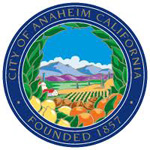 Anaheim City Council Special Meeting

Mayor Tom Tait has invited Anaheim residents to attend a special city council meeting on Wednesday, August 8 at 4:00 pm in response to events that have occurred over the past several weeks. The meeting, located in Anaheim High School's Cook Auditorium, will allow residents the opportunity to offer their input on all issues affecting our community.

In an effort to facilitate continued community dialogue and discussion, Mayor Tait and the City Council want to welcome Anaheim residents to participate by offering their thoughts, ideas and recommendations to City leaders on how to improve relations among residents, neighborhoods and the government.

The special council meeting, called by Mayor Tait last week, follows yesterday's special closed session meeting in which the council discussed existing litigation over the creation of city council districts, employee performance evaluations and consultation with the police chief regarding protection of public services or facilities.

During the past few weeks, Mayor Tait has strived for calm and to maintain unity in the City, outlining (OC Register Article) steps he is taking to help Anaheim begin the healing process following recent officer-involved shootings, including calling for independent investigations by outside agencies and accepting invitations to meet with family members of the deceased.

The special meeting will take place at:

Anaheim High School Cook Auditorium
811 West Lincoln Avenue
Anahe im 92805
Wednesday, August 8 at 4:00 pm
Kathryn Baldwin Chosen as Placentia Citizen of the Year

Congratulations to Kathi Baldwin for her selection as Placentia Chamber of Commerce Citizen of the Year which was announced at the Chamber's Police, Fire and Emergency Services Awards and Appreciation Breakfast hosted at the Alta Vista Golf Club. Nominated by the Placentia Round Table Women's Club, Kathi's amazing legacy of public service, Rotary Club, Chamber Director, community entertainment projects and twelve years as Executive Director of the Miss Placentia Pageant made her selection a joy for the 300 attending the ceremony. Sharing the moment, Kathi received Supervisor Nelson's Certificate of Recognition from Policy Advisor Steve Spernak who also delivered County honors to the top Fire, Police and Ambulance personnel serving the residents of Placentia.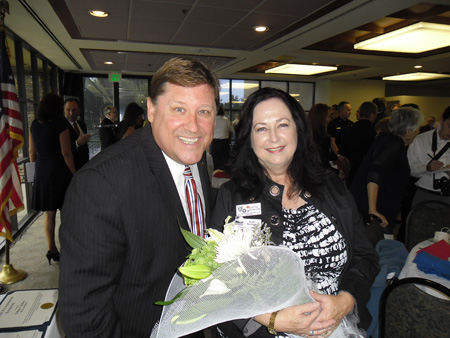 Nelson Staffer Steve Spernak (left) congratulates Kathryn Baldwin
---
North Orange County Legislative Alliance

NOCLA, comprised of north county chambers of commerce, welcomed Supervisor Nelson to its monthly meeting Wednesday to discuss local issues of concern. Following brief introductions, Supervisor Nelson addressed the troubling rise of total compensation (the combined salary, benefits and pension costs of the average employee) particularly in the County of Orange and answered questions during the hour-long session. The average total compensation increases are below:
For all County employees, from $86,524 in FY 2007-08 to $101,465 in FY 2011-12, a growth of $14,941 (or 17%).
For OCMA-represented employees, from $129,516 in FY 2007-08 to $154,546 in FY 2011-12, a growth of $25,030 (or 19%).
For OCEA-represented employees, from $74,163 in FY 2007-08 to $86,378 in FY 2011-12, a growth of $12,215 (or 16.5%).
For AOCDS-represented employees, from $132,893 in FY 2007-08 to $152,985 in FY 2011-12, a growth of $20,092 (or 15%).
Unfortunately, property tax revenues have grown by just more than 3% during the same time period. Importantly, these increases represent not only pay raises, but include the average employer costs for health and other benefits and pension contributions per employee. The salary of an employee provides only a portion of the cost paid by the County.

NOCLA meets the first Wednesday of the month at 7:30 am in the Brea Civic Center, 1 Civic Center Circle. For more information, please visit NOCLA online or call (714) 529-4938.

To view the entire presentation, click here. Below, Supervisor Nelson answers a question posed by a concerned chamber member

Supervisor Shawn Nelson is pictured above answering questions from the meeting

---
Nelson presents Coyote Creek Bikeways plan to City Councils: La Habra, Buena Park & Fullerton

Last month Supervisor Nelson visited three city councils in his district to present a PowerPoint on the 4th District Bikeways Collaborative specifically highlighting the Coyote Creek Trail. This north-south Class 1 bikeway corridor will follow the Coyote Creek corridor from its current terminus at Hillsborough Drive south to the southern segment of the existing Coyote Creek bikeway near Valley View Avenue. The corridor is located along the OC-LA county line and traverses between counties. Supervisor Nelson also touched on the details of the creek tying into Ralph B Clark Regional Park, the proposed funding and the next steps.

To view the full presentation, please click here.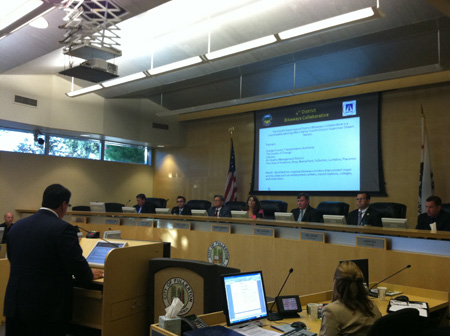 Above, Supervisor Nelson addressing the Fullerton City Council regarding Coyote Creek Trail
COUNTY COMMISSIONS AND COMMITTEES

The 4th District has vacant appointments on the following commissions or committees:


Development Processing Review committee
Assessment Appeals Board No. 1
If you are interested in serving on one of these committees, please call Audra Adams at (714) 834.3440



Summer Evening Concert – August 9!

6:30 pm to 8:00 pm

Join us August 9 for a free concert at the Ted Craig Shelter in Craig Regional Park. Performing that evening will be the FLASHBACK HEART ATTACK band. Relive the song hits of the 80's like "Jesse's Girl" and "Just Like Heaven" to "Blister In The Sun." If you cannot make this date, then join us on August 16 to hear the big band sound of the SWING CATS

Event Fee: FREE
Parking Fee: FREE
Age: Open to all ages

Craig Regional Park
3300 State College Blvd.
Fullerton, CA 92835
(714) 973-3180
---
Evening Summer Concert – August 16!

6:30 pm to 8:00 pm

Join us August 16 for a free concert at the Ted Craig Shelter in Craig Regional Park. Performing that evening will be the SWING CATS BIG BAND with the SWING KITTENS. Relive the big band sound of the 30's, 40's, and 50's. If you cannot come out that night and cut a rug with this awesome band, then join us on August 9 to hear the songs of the 80's with the FLASHBACK HEART ATTACKS.

Event Fee: FREE
Parking Fee: FREE
Age: Open to all ages

Craig Regional Park
3300 State College Blvd.
Fullerton, CA 92835
(714)973-3180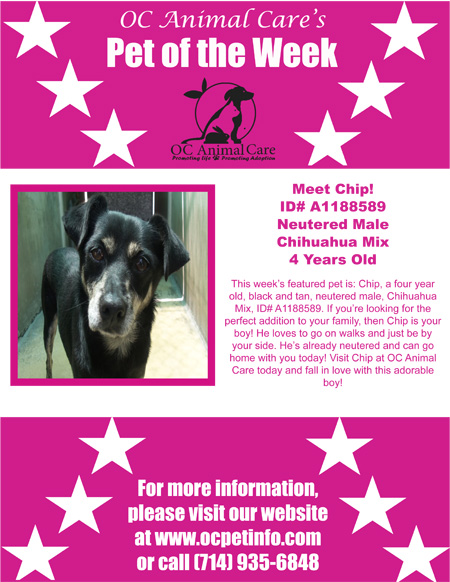 Click on the image above to view a larger version.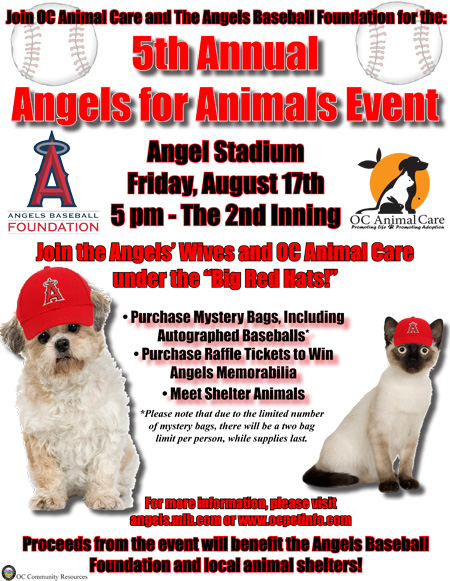 Click on the image above to view a larger version.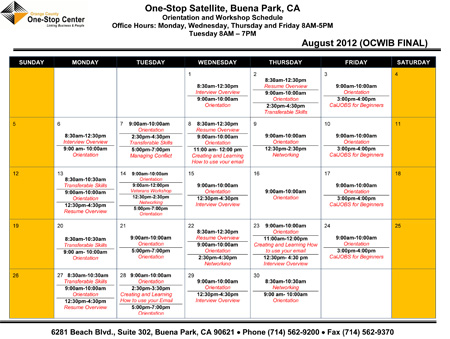 Click on the image above to view a larger version.
Extreme Recycling, Inc. Boasts e-Stewards Certification
Globally Responsible Electronics Recycling comes to Kansas and
Orange County, CA.

Placentia, California. – The Basel Action Network ( BAN ), an environmental organization working to prevent global dumping of toxic wastes, announced today that Extreme Recycling, Inc. has achieved its e-Stewards® Certified Recycler designation, placing the company among an elite group of the most responsible e-waste recyclers across the globe. The e-Stewards certification is awarded only to companies that meet the most stringent health and safety, data security, environmental, and socially responsible standards in the electronics recycling industry and is the most comprehensive certification available.

"We are especially proud to bring such a high standard of electronics processing to the State of Kansas and Orange County, California," said Dino DeMarco, President of Extreme Recycling, Inc. "Extreme Recycling has always been concerned with locating responsible final dispositions for all materials handled at either facility. The e-Stewards certification program has allowed us to officially distinguish ourselves as a trustworthy and dependable e-waste recycling option for our customers and members of the general public."

For more information, please click here.
---
Bring the Family to National Night Out – Brea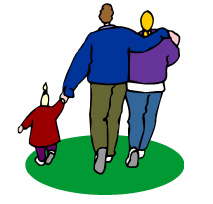 Brea's public safety and community services personnel will participate again in "National Night Out" on Tuesday, August 7, from 4:00 – 7:00 p.m. Target, a nationwide event sponsor, and the Brea Marketplace Shopping Center will host various displays and activities, which are intended to highlight public safety and positive community partnerships. The event includes refreshments, music and giveaways.

National Night Out is an opportunity to learn about how every citizen is essential to creating better neighborhoods. Meet your local police, who will share crime-fighting tips and traffic safety reminders, offer fingerprint services, partnerships in emergency preparedness, and display motorcycles, SWAT vehicles and other gear used for public safety work. The Brea Fire Department will be on hand with information about water watchers and wild fire prevention.

The Community Services Department will provide a kids-friendly sports activity, face painting, and games. Also, pick up information about the Family Resource Center and Brea's Public Works Department. Brea Marketplace Shopping Center is located on the north side of Birch Street, east of Randolph Avenue. To learn more about the National Night Out program, or to see a list of other southland communities who will participate, go to www.nationalnightout.org.
Ponderosa Joint-Use Library Now Open!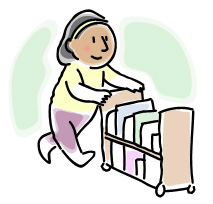 The latest City of Anaheim library branch, Ponderosa Joint-Use, opened on July 21 for limited use. Functioning as an elementary school library during weekdays, it is open to the public beginning at 4:30 pm Monday-Thursday and on Saturdays.

The grand opening ceremony and celebration will occur on Saturday, September 29. However, in the meantime, patrons may use their library card to access the computer lab for up to 30 minutes at a time. Time may be extended if seating permits. Library cards also allow access to materials from the Placentia Library. Services such as English and Spanish adult computer classes and children's story time reading programs are planned in the future.

For more information on operating hours and location, please call (714) 740-0202 or visit the Ponderosa library online. To learn about other upcoming events at all Anaheim libraries, read the "Library News" August bulletin.
Fullerton
What: Hidden Treasures of Korean Art and Modern Korea
Where: Fullerton Public Main Library, 353 W. Commonwealth Avenue
When: Saturday, August 4th, 2012
Time: 2:30 PM
What: Fullerton Recreational Riders Gymkhana Show
Where: Fullerton Recreational Arena, 2900 Lakeview Way
When: Saturday, August 11th, 2012
Time: 9:00 AM (Registration begins at 8:00 AM)

Anaheim
What: The All Stars Tour Feat. Suicide Silence & Dance Gavin Dance
Where: The City National Grove of Anaheim, 220 E. Katella Avenue
When: Wednesday, August 8th, 2012
Time: 1:00 PM
What: Anaheim International Dance Festival
Where: City National Grove of Anaheim, 220 E. Katella Avenue
When: Saturday, August 11th, 2012
Time: 8:00 PM

Buena Park
What: Summer Concert Series
Where: Buena Park Downtown
When: Wednesday, August 8th, 15th, 22nd, 31st, 2012
Time: 7:00 PM-9:00 PM

La Habra
What: La Habra Corn Festival
Where: El Centro Lions Park
When: Friday-Sunday, August 3-5, 2012
Time: Friday (5:30 PM-11:00 PM), Saturday (9:30 AM-11:00 PM), Sunday (11:00 AM-8:00 PM)

Brea
What: Summer Wine Series
Where: The Melting Pot, 375 W. Birch Street
When: Wednesday, August 8th, 2012
Time: 5:00 PM-8:00 PM

Placentia
What: National Night Out 2012
Where: Placentia Town Center Kraemer/Yorba Linda Blvd.
When: Tuesday, August 7th, 2012
Time: 5:00 PM-8:00 PM
---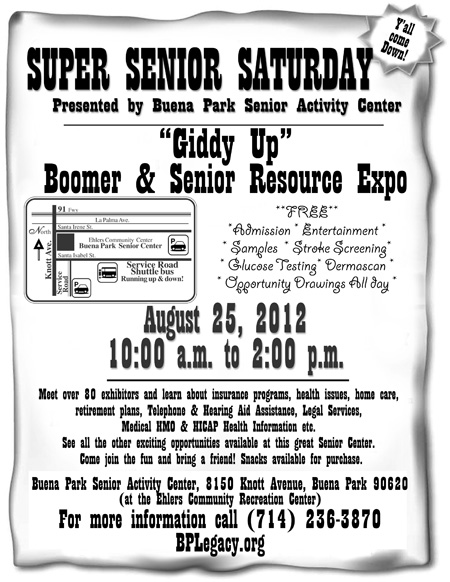 Click on the image above to view a larger version.
---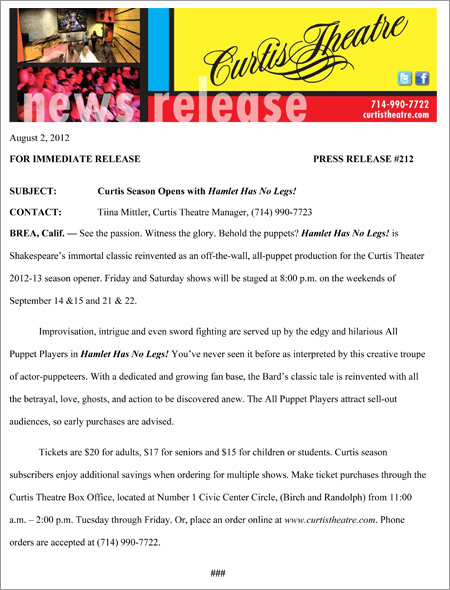 Click on the image above to view a larger version.
---
The County Health Care Agency is hosting the Second Annual California Crisis Intervention Training on August 9th and 10th. The goal of this conference is to educate various parties on how to effectively understand and manage issues regarding mental health. The primary focus is to create an environment to address behavioral health issues with law enforcement and the community surrounding these issues. Please see the flyer below for details.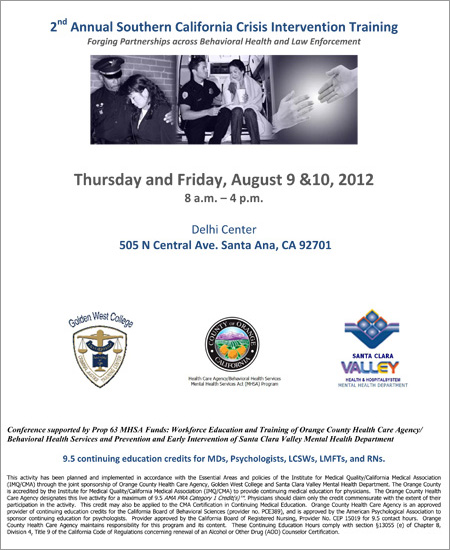 Click on the image above to view a larger version.
For questions or comments regarding Nelson's E-News
please contact the Supervisor's office staff:
Audra Adams Ph: 714-834-3440 Email: audra.adams@ocgov.com.